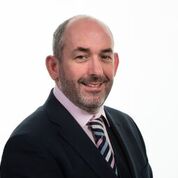 Hello, I'm John Whyte, Specialist Equity Release Broker in Sussex covering the whole of the UK.
I'll help you choose an equity release plan that's right for you, leaving you to enjoy your retirement.
I've prepared a handy guide to answer some FAQs but welcome you contact me so I can answer your questions personally. To understand the features and risks of your own lifetime mortgage, please
ask for a personalised illustration.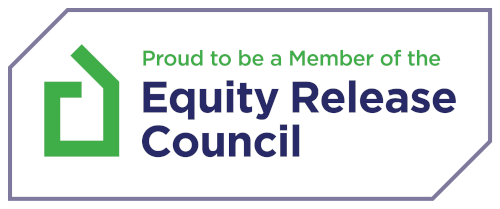 Equity release refers to a range of products that let you access the equity (cash) tied up in your home if you are over the age of 55. You can take the money you release as a lump sum or, in several smaller amounts or as a combination of both.
If you're a home owner who is wishing to release some of the value of your own property, then you've come to the right place. Some retirees find themselves equity rich, but cash poor. Currently with the interest amount fixed at very low rates for life, now maybe a good time to release the equity locked up inside your home.
According to recent HM Land Registry figures, 2020/2021 recorded an annual price increase of 13.2%, with UK property now valued at an average of £265,668. In England, the annual rise is 13.3% with an average property value of £284,029. There were wide regional variations, with the North West experiencing the greatest annual price rise, up by 18.6%, while London uncharacteristically saw the lowest annual price growth with just 6.3%.
With continued capital growth in the housing market set to continue, now could be the perfect time for you to consider equity release.
I have recently had dealing with John Whyte regarding Equity Release. John to me through the whole process explaining everything in detail and answering my questions. There were a few hiccups along the way, but John dealt with these in a very professional way and kept me informed. John went above and beyond and I have no hesitation in highly recommending John Whyte.
John provided us with a first-class service despite a particularly challenging set of problems.
His friendly and clear approach was refreshing, and his focus on us (the customer) was always apparent during some frustrating setbacks (which were completely outside of his control).
I would have absolutely no hesitation in recommending him.
John came highly recommended by a family member; He is extremely professional and very thorough; we had several face-to-face meetings to ensure the mortgage offers were right for us and kept us updated on the progress right through to completion.
This is the second time that I have used John. I was able to cancel the original Equity Release mortgage and renew at a substantially reduced interest rate. The renewal was complicated by a restriction on the Land Registry and other problems. John acted efficiently and professionally in assisting in the resolution of the difficulties and was always available to guide and reassure. I would have no hesitation in recommending him. I did so in 2016 and I have pleasure in doing so now.
We recently dealt with John and would highly recommend him. The transaction went smoothly and efficiently. He gave us such great and friendly service and we felt really looked throughout the whole process. Definitely five stars!
We approached a Lifetime Mortgage with a lot of uncertainty, having spent some time looking up reports and analyses, pros and cons and all manner of comment pieces. It seemed a very daunting process.
Finally we contacted John Whyte and we could not have made a better choice.
He talked us through all the legalise and jargon, pointed out all the plusses and minuses and at the same time made sure that he understood exactly our situation and reasons for the mortgage.
There was no hard sell. On the contrary, he encouraged us to look at all the options and made sure we understood them.
He was at all times clear, friendly and helpful.
Thank you John for guiding us successfully through a process which we had initially approached with such trepidation.
We would be happy to recommend his services to anyone considering a lifetime mortgage.
I would like to thank John Whyte for the very thorough, brilliant and professional service he carried out for us. I was kept well informed all the way through the process and any problems were sorted out without delay. I would not hesitate to recommend John to family and friends.
I was recommended by a friend, who had used John's services and it was one of the best recommendations , I have ever had.
I was dreading the process but John took time too explain and give me all the facts I needed to make my decision. It was a seamless process and John was always great at coming back to me , if I had a query. Nothing was too much trouble.
I am so pleased I found John… I might of taken equity release earlier, if I knew what great service I would of received!
I have to thank John for the help and support for guiding me through the process
of Equity Release, he made it a lot easier when I have a very bad Solicitor.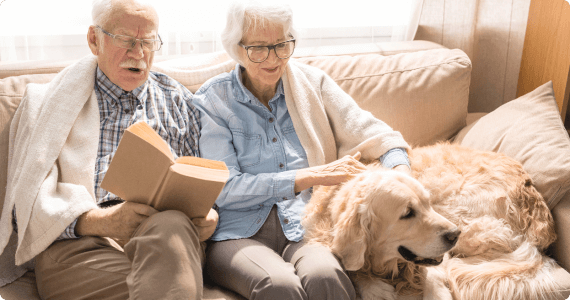 Lifetime Mortgage
Take out a mortgage secured on your property provided it is your main residence, while retaining ownership.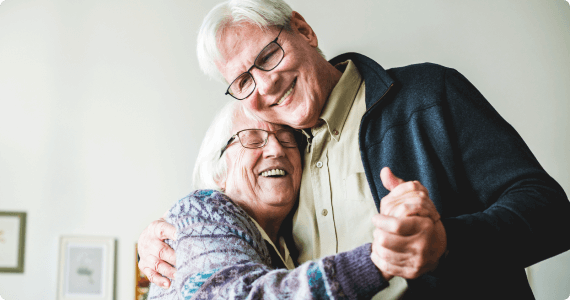 Home Reversion Plan
You need to be aged 65+ to qualify for a Home Reversion Plan. You have the right to continue living in the property rent free until you pass away.
Equity release is a way to unlock the capital tied up in your home in one cash lump sum or in several smaller amounts, or as a combination of both. You can only get equity release if you own your home and are over the aged of 55.
What is an equity release broker?
An equity release broker is a completely independent intermediary for clients seeking to release equity from their property. An equity release broker offers market intelligence and acts as an agent for the customer, providing personalised advice. Equity release brokers make their money by charging a fee or commission for tailored equity release solutions.
What Costs are Involved with Equity Release?
There are costs involved with equity release. These are the fees for independent financial advice, the mortgage lenders charge and the property valuation or survey fee required to get a current market value of your property.
There is also the interest accumulated through lifetime mortgage plans, but this isn't an immediate cost – it is rolled-up until the end of the loan (when you die), at which point it is payable by your estate.
Do I have to pay tax on the equity released?
No, you do not pay any direct tax on the money you receive from an equity release plan. It is not classed as a capital gain because you are borrowing money against your home. However, if you invest your tax-free cash in ISAs or other savings accounts, you may have to pay tax on any growth. Releasing equity from your house will reduce the value of your estate so it could actually reduce your Inheritance Tax bill when you die.
Mr & Mrs B from Sussex
Aged 70 & 74. Property Value £165,000. An initial release of £26,400 for debt consolidation, minor home improvements, holidays for the year ahead and Birthday/Christmas spending on their family. Further (annual) sums have since been drawn to continue provision for the annual costs of holidays, birthdays and Christmas presents for their every growing family.
Mr & Mrs P from Hampshire
Aged 67 & 65, Property Value £300,000 outstanding mortgage of £56,000 with a term due to expiry, Other debts of £17,000, Total Monthly Cost of £540. Total Release of £74,500 to repay in full all debts and initial set up costs, interest to be serviced as equivalent monthly cost is lower at circa £400pm and capital ultimately repaid on death from the estate.
Mr & Mrs S from Guildford
Recently retired Mr & Mrs S had means of 'paying' interest and possibly even mortgage loan capital but they found that 'normal' mortgage lending was restricted. To fund renovations on their new property, the couple opted for a small £30,000 release, made on a value of approximately £330,000. They are now looking to release further funds to indulge their 'bucket list'!
Talk to us today about equity release by calling 01903 890660 or by the form below.
Equity Release Sussex is a trading style of TRM Financial Ltd (FCA Ref 725622), an Appointed Representative of The Right Mortgage Ltd, which is authorised and regulated by the Financial Conduct Authority (649443). Registered in England and Wales no. 09832887. Registered Address: 70 St. Johns Close, Knowle, Solihull,
England, B93 0NH
For Independent Equity Release advice we do not charge any upfront fees however,
a fee of up to 1% of the total cash facility arranged is payable (subject to a typical minimum charge of £1,295) on completion for our service in relation to lifetime mortgage contracts plus commission from the lender.
The exact amount will depend on the complexity and work involved in your case and will be confirmed by way of a formal fee agreement.
For Independent Mortgage Advice we charge a fee of up to 1% of your mortgage amount payable (subject to a typical minimum charge of £295 payable on application & £300 on completion (£595 in total) plus commission from lender. The exact amount will depend on the complexity and work involved on your case and will be confirmed by way of a formal fee agreement.
To understand the features and risks, ask for a personalised illustration. Think carefully before securing other debts against your home.