Equity Release Mortgages
Equity release refers to a range of financial products that let you access the equity (cash) tied up in your home if you are over the age of 55. You can take the money you release as a lump sum or in several smaller amounts or as a combination of both. You don't need to have a fully paid off mortgage in order to be eligible for equity release.
To understand the features and risks of a lifetime mortgage, please ask for a personalised illustration or simply for initial advice.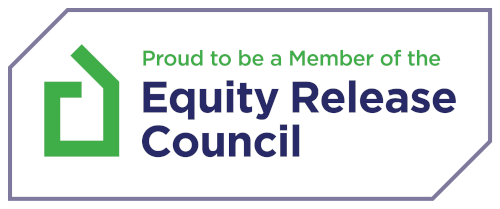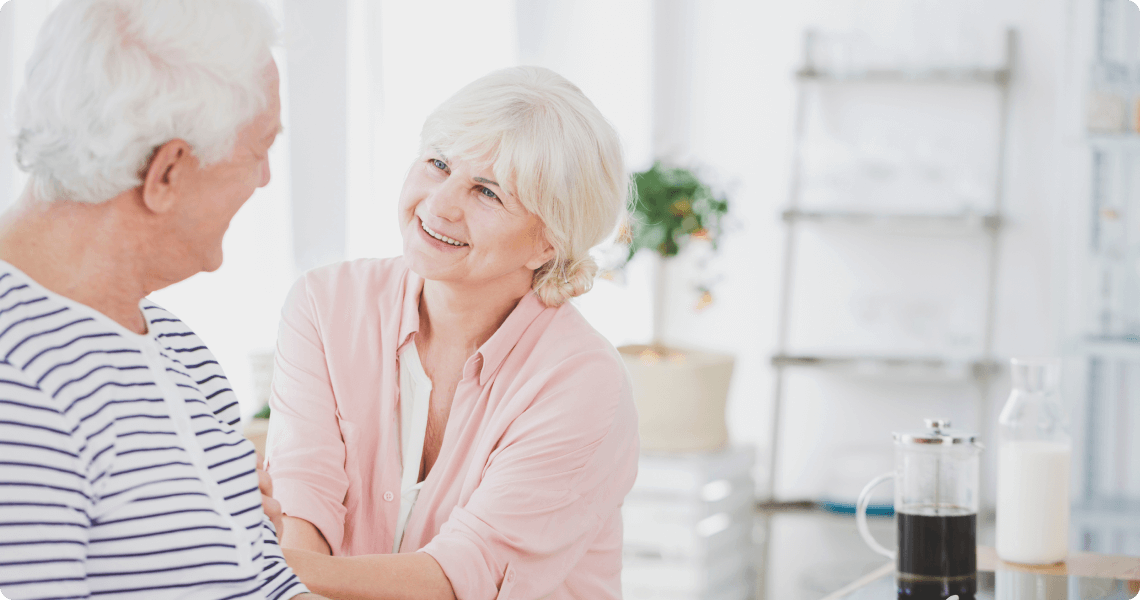 What is a Lifetime Mortgage?
With a Lifetime Mortgage, you take out a mortgage secured on your property provided it is your main residence, while retaining ownership. You can choose to ringfence some of the value of your property as an inheritance for your family. You can choose to make repayments or let the interest roll up. The loan amount and any accrued interest is paid back when you move into long-term care, or when you pass away.
Read more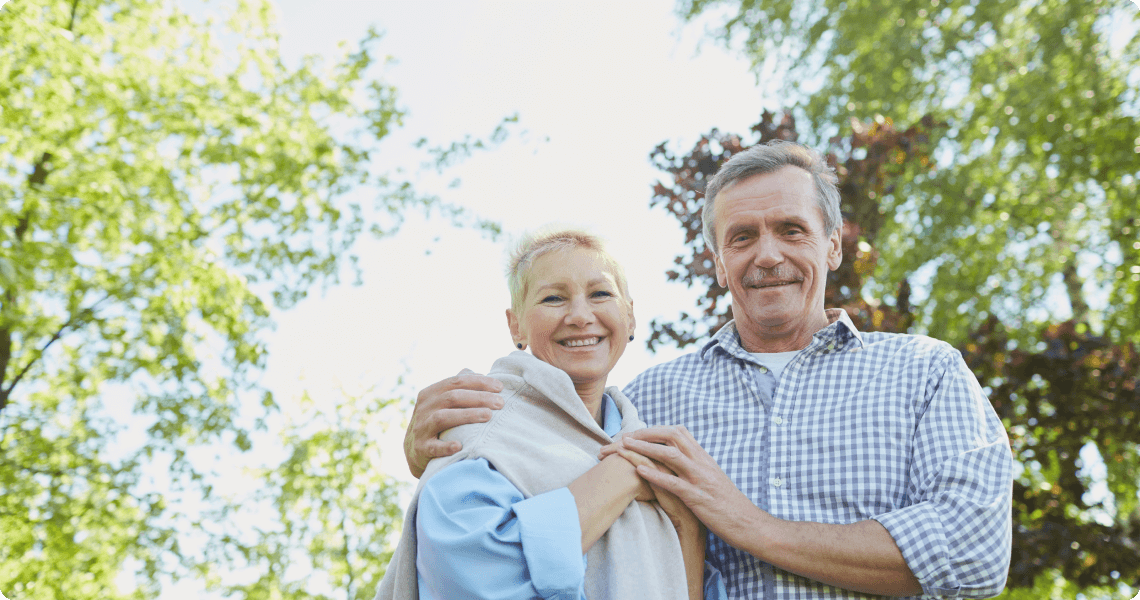 What is a Home Reversion Plan?
You need to be aged 65+ to qualify for a Home Reversion Plan. This involved the sale of part or all of your home to a home reversion provider in return for a lump sum or regular payments. You have the right to continue living in the property rent free until you pass away, but you have to maintain and insure the building.
Read more
Right from the start John displayed a calm, efficient knowledgable persona and helped guide us through the field. Any questions asked were always dealt with quickly and accurately and made for a pain free process. Thank you John.
We were referred to John through a family member. We found him very helpful and very patient in explaining everything to us. There were a couple of hiccups along the way but John dealt with them as quickly as possible and put our minds at rest. We would not hesitate to recommend him to anyone considering Equity Release.
Very professional and pleasant to deal with. John took great care to make sure we got the best deal and even nudged our solicitor along to ensure we didn't miss our deadline before the rate went up. Highly recommended
Throughout a number of financial arrangements, John has taken us through the minefield of the necessary steps with clear guidance and aplomb. We do recommend his professionalism very highly.
Can highly recommend JOHN,he was first class through out are equity release.Everything was explained in a clear manner and if necessary John was happy to go over everything a second time..Always supportive throughout and always available to offer advice and encouragement.Was quick to react to all eventualities
A gentleman and myself and my wife are grateful for his help.
I first saw John in 2019, at that time we agreed that equity release was not for me, however after the covid pandemic my situation changed and I contacted him again, John takes great care to make sure everything is explained fully, I am very pleased with the service provided and confident with my choice.
John was brilliant during all phases of our equity release process. Clear, supportive and above all : quick to react to all our various Queries.
Always a pleasure working with John informative trustworthy patient I don't think I could trust anybody else !
From the very first meeting I knew that John would be on my team. He is thoroughly professional but with a light and approachable touch. I would recommend this man highly for his knowledge and expertise. He found us a lifetime mortgage deal when others had turned us away. I've already recommended him to my sister. Thank you, John, for all your hard work.
What is 'equity' and how much can I release?
The equity in your home is calculated as the market value of the property, from which any outstanding mortgage or other debts secured on it have been deducted. Over the past decades, property values in the UK have risen substantially, meaning you could have accumulated a large amount of equity in your home if you bought it some time ago, and even more so if you own your home outright.
As an example, if your home has been valued at £400,000 and your mortgage is paid off, the equity you have in your home is £400,000. If your home has been valued at £400,000 and there is an outstanding mortgage of £100,000 still to pay, your equity would be £300,000.
Provided you meet the eligibility criteria for equity release, and depending on your age and personal circumstances, it is usually possible to release between 20% and 50% of the equity in your home. You can use our simple form to find out how much you can release from your home here.
Discover how much you can release with our calculator
Is Equity Release regulated?
Equity release schemes, their providers and advisers are regulated by the Financial Conduct Authority (FCA), while the financial products themselves also give some assurances. The Equity Release Council (ERC) is the trusted industry body ensuring good safeguarding and standards for consumers – you can read more about its role here.
Crucially, ERC policy includes a 'no negative equity guarantee', meaning you can never owe more than the value of your property, regardless of how house prices change. You also have the freedom to transfer your equity release plan to another property without incurring penalty payments, should you decide to move house.
It cannot be stressed enough that you should always check the ERC register to make sure that the equity release adviser or company you are dealing with is a member and abides by its code of practice. With 20 years' experience in the financial services industry, John Whyte is an equity release specialist and holds the CeRER Certificate in Regulated Equity Release, an FCA approved Level 3 qualification. He is a member of the Equity Release Council – you can check his member listing here.
What can I use Equity Release for?
Equity release is fast becoming a popular, financially viable way to unlock some or all of the funds tied up in your home while you remain living there. While there are many reasons people choose equity release, the cash can be used for anything you like – it is after all your money to do with as you please.
What will you use it for?
What is a Home Reversion Plan?
Pay off an Existing Mortgage
Are you one of the thousands of people with an interest-only mortgage due to mature but with no means of repaying the capital balance outstanding or the affordability to switch to capital repayments?
What is a Home Reversion Plan?
Home Improvements
Is it time to 'future-proof' the house
and invest in the kitchen, bathroom, a conservatory or extension so you don't have to worry in life? Or maybe you need to update the car to something newer?
What is a Home Reversion Plan?
Release Cash
Are you finding that, now you are retired, your income has reduced but your leisure spending gone up? Equity release can be the perfect option to spend more time with the family on holiday, or take that
trip of a lifetime.
How will Equity Release affect my Family?
Equity release is a big decision, and there are obvious family issues to consider before you proceed with any plan. Whatever you decide will not only affect your life but theirs too! We always advise holding a family discussion to ensure that everyone who may be involved is aware of the implications with regards to your living situation, the family home and inheritance matters.
Many of our enquiries emanate from family members encouraging grandparents and parents to use their asset of the property to provide for a more comfortable retirement, whether it's for debt consolidation, home improvements, income or so-called 'luxuries' like cars and holidays.
If there is no family, we would recommend a close personal friend or trusted neighbour be involved, particularly if the person is on their own.
What are the alternatives to Equity Release?
Is equity release right for you? Before you say 'yes', it's a good idea to review all the options on the table to help you raise the funds you need. You may have other savings or investments you could draw on. You may have rental income from a second property. You may wish to continue working, perhaps on a part-time basis. You may be able to rent out a spare room. It's important to look at all the possibilities, including equity release, to help you establish the best course of action for your personal circumstances.
One of the most obvious alternatives to equity release is to sell your current home and downsize to a smaller, easily maintainable and cheaper property, making the net proceeds available for you to spend. Do make sure you carefully consider the personal and social impact of moving away from your family and friends, if downsizing means leaving the area. Here are 4 key questions you should be asking. There is also the cost of moving to consider – estate agent fees, removal costs, stamp duty – which can eat into your net proceeds.
What is the Equity Release process and how long does it take?
As financial advisers specialising in equity release, we start with getting to know you as a client. This involves an initial appointment to introduce John Whyte as an independent adviser, who TRM Financial Ltd are and outline our service and how we are remunerated (we do not charge any upfront fees so meetings are free and without obligation).
What follows is a discussion and fact-finding session about your personal and financial circumstances followed by a generic overview of what equity release is and how this may meet your needs, answering any questions you may have at this stage. We then research the market fully and make a client specific recommendation based on the information we have. This also includes a benefits check to ensure you are receiving any benefit entitlement, typically pension or savings credit, and the impact equity release may have on this. A second appointment would then be arranged for us to present our recommendations and, if acceptable, complete an application.
From the point of application to completion, the average time is 5-6 weeks for a standard case. However, if there are unregistered properties, transfers of ownership (i.e. sole to joint names) or managing agent's enquiries (leasehold properties) to deal with, it can take longer.
Get in touch and find out how much you can release
For a free, no obligation, initial discussion to start exploring your options and the support we can give you when choosing the right scheme for you and your family, please get in touch. John Whyte works across South East England, travelling across Brighton, Sussex, London and further afield, always happy to meet clients and explain all the options available in person.
Equity Release Sussex is a trading style of The Later Life Lending Network Limited, an Appointed Representative of The Right Mortgage Ltd, which is authorised and regulated by the Financial Conduct Authority (Ref – 649443). Registered in England and Wales no. 09832887. Registered address: 70 St. Johns Close, Knowle, Solihull, England, B93 0NH.
For Independent Equity Release advice we do not charge any upfront fees however,
a fee of up to 1% of the total cash facility arranged is payable (subject to a typical minimum charge of £1,295) on completion for our service in relation to lifetime mortgage contracts plus commission from the lender.
The exact amount will depend on the complexity and work involved in your case and will be confirmed by way of a formal fee agreement.
For Independent Mortgage Advice we charge a fee of up to 1% of your mortgage amount payable (subject to a typical minimum charge of £295 payable on application & £300 on completion (£595 in total) plus commission from lender. The exact amount will depend on the complexity and work involved on your case and will be confirmed by way of a formal fee agreement.
The information contained in this website is subject to UK regulatory regime and is therefore intended for consumers based in the UK