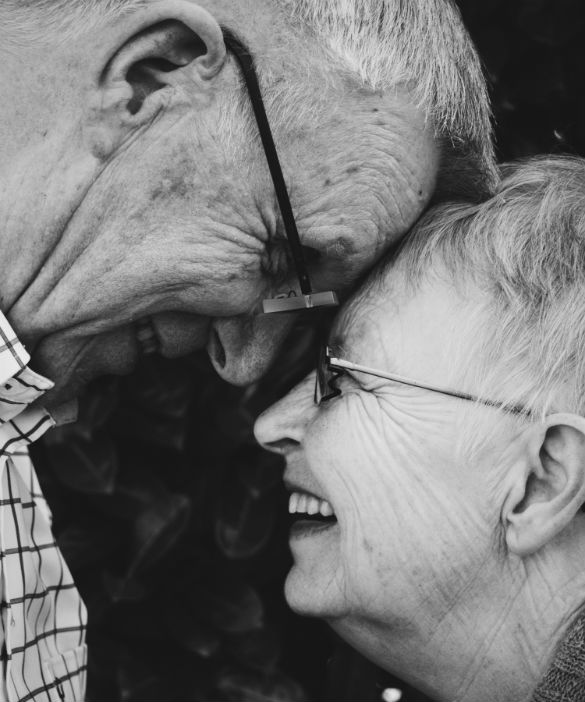 Is equity release right for me?
Equity release refers to a range of products that let you access the equity (cash) tied up in your home if you are over the age of 55. You can take the money you release as a lump sum or, in several smaller amounts or as a combination of both.
There are two equity release options:
Lifetime mortgage: you take out a mortgage secured on your property provided it is your main residence, while retaining ownership. You can choose to ring-fence some of the value of your property as an inheritance for your family. You can choose to make repayments or let the interest roll-up. The loan amount and any accrued interest is paid back when you die or when you move into long-term care.
Home reversion: you sell part or all of your home to a home reversion provider in return for a lump sum or regular payments. You have the right to continue living in the property until you die, rent free, but you have to agree to maintain and insure it. You can ring-fence a percentage of your property for later use, possibly for inheritance. The percentage you retain will always remain the same regardless of the change in property values, unless you decide to take further cash releases. At the end of the plan your property is sold and the sale proceeds are shared according to the remaining proportions of ownership.
What about my Family?
There are obviously family issues to consider and we always advise holding a family discussion to ensure that everyone who may be affected is aware of the implications of clients taking out equity release.
Many enquiries emanate from family members encouraging grandparents and parents to use their asset of the property to provide for a more comfortable retirement be that for debt consolidation, home improvements, income or so-called 'luxuries' like cars and holidays.
If there is no family we would recommend a close personal friend or trusted neighbour be involved particularly if the person is on their own.
---
---
What will you use it for?
---
When people first come to an advisor what is the process and how long does it take?
Clearly this will be advisor specific but essentially you have to 'know your client'. For me this involves an initial appointment to introduce myself, my independent status, who The Right Equity Release are and outline our service and how we are remunerated (we do not charge any upfront fees so meetings are free and without obligation).
I would then obtain clients personal and financial circumstances by way of open discussion and formal fact-finding followed by a generic overview of what equity release is and then more specifically how this may meet clients' needs from the details they have provided.
Following this I would be checking the client's understanding and answer any questions they may have at this stage and outline next steps should this be appropriate. This would be for me to research the market fully and make a client specific recommendation based on the discussions and fact find information obtained. This also includes a benefits check to ensure clients are receiving and benefit entitlement, typically pension or savings credit or what effect doing equity release may have on benefits currently being received.
A second appointment would then be arranged for me to present my recommendations and if acceptable complete an application (sometimes this could be at a third appointment). From the point of application to completion I find this typically would be 5-6 weeks for a standard case. Factors which may effect this timescale include unregistered properties, transfer of ownership i.e. sole to joint names, managing agent's enquiries (Leasehold properties) and of course client availability (holidays etc.)
What advice that you would give to someone considering taking Equity Release?
ALWAYS seek advice from a regulated, independent equity release specialist like those that are members of the Equity Release Council and subscribe to their Statement of Principles. Learn more about equity release in our FAQ section.
Get in touch
Get a free, no obligation initial discussion to start exploring your options and the support we can give you when choosing the right scheme for you and your family. Working across the South East of England, John Whyte, equity release advisor travels across Brighton, Sussex, London and further afield to discuss face to face with clients, helping you to fully understand your options.
Find out how much you can release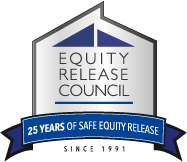 This is a lifetime mortgage or home revision plan. To understand the features and risks, ask for a personalised illustration. It may affect your entitlement to state benefits and will reduce the value of your estate. Think carefully before securing other debts against your home. John Whyte is authorised consultant and introducer to The Right Equity Release Ltd which is Authorised and Regulated by the Financial Conduct Authority under 521283.
The Right Equity Release does not charge any upfront fees and offers a range of remuneration options including fee only at 1.5% of the total release, subject to a minimum of £2,000 (Any commissions received being rebated to the client), commission only and fee (typically £995 on completion) plus commission from lender.