Equity release and how it affects your family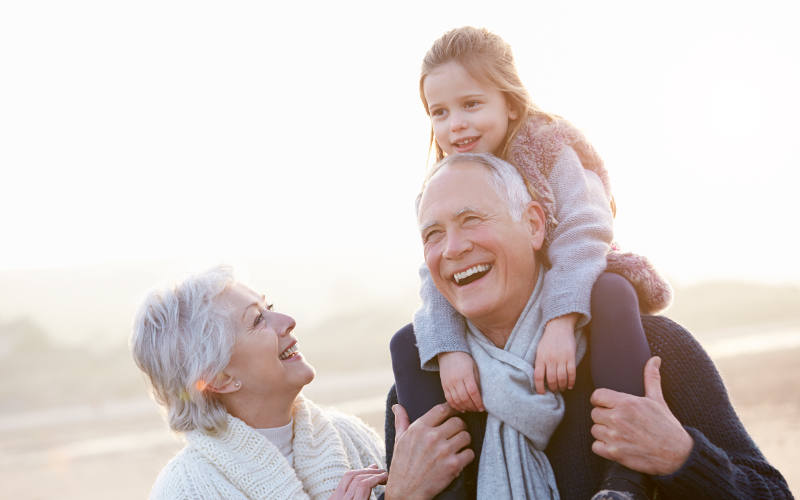 Making a huge life-changing financial decision such as equity release requires a lot of thought. Your decision to release equity from your property not only affects your life but the lives of your family too. It is important, then, to understand exactly how your equity release will change issues surrounding inheritance, the family home and your living situation as you get older.
Here we take a look at equity release, and how taking this financial decision can affect you and your family.
Involve your family in your decision
Of course, financial matters such as equity release are ultimately your decision to make – but that doesn't mean that it needs to be a decision that you make alone. When you discuss your options with an independent financial advisor, they may recommend that you should talk through the possibilities with your family.
It may even be beneficial to have your family in meetings with your financial advisor to go over the range of options available. This not only helps you to get other perspectives on your decision, it can also help to avoid any shocks and surprises on your family's part. It can also help that your family understands the whole process of the equity release.
Additionally, you may be surprised that your family may be able to provide or suggest alternatives to equity release, such as borrowing from them.
Your living situation
The family that you live with can also affect equity release. If you are married, in a civil partnership, or living with a partner, you will be eligible to take out a joint equity release plan (as long as you are eligible by age). A joint plan ensures that if one of you passes away or needs to go into long-term care, the other partner can still remain in the property.
If your partner is not in the plan and you pass away, the property would then have to be sold – unless the mortgage can be repaid in full. This would force your partner to find somewhere else to live.
Inheriting money
When considering equity release, it is common for individuals to wonder whether they can still leave an inheritance for their children and loved ones. The answer to this question is yes, but it should be noted that releasing equity from your property naturally decreases the value of your estate and the amount you have to leave.
You should speak to your advisor about the possibilities surrounding protecting elements of equity as an inheritance. Many leading equity release providers do have options that you could consider.
Releasing equity to help a family member
One very common reason that people release equity from their property is in order to financially help their family. A lot of money can be tied up in a property, and equity release can allow you to gift some of that money to your family – effectively a living inheritance.
There are many reasons that you might choose to do this, for example you might wish to pay for a grandchild's education, or to help a family member with a deposit for their first home.
No need to sell the family home
It is also very common for individuals to not want to give up living in their family home. Your property can mean a lot more to you than simply a roof over your head – it's where your family grew up. Equity release gives you the option to access some of the money that is tied up in your property, without you having to sell it.
If you are interested in speaking to an independent financial advisor please don't hesitate to contact John Whyte today.