Read my 2017 Reviews
This is just a small selection from my many happy and thankful customers this year who have used my equity release and mortgage services.
---
J Doe
John was so so so patient with helping get an equity release that was just right for me.. John was very knowledgeable & was very patient. Thank you John.
Robert Kiernan
John was recommended to me by a friend many years ago and I'm glad they did. Since then we've contact John when in need and nothing has been too much trouble. His honest approach to business is refreshing and he always works in your best interests.
Peter Garcia
From the beginning, John has gone out of his way to be accommodating to our needs.  Quick response times, helpful service and continual follow up after completion.  I would highly recommend his services to anyone looking for a mortgage product.
John and Annette Thomas
John has been of great help to us as we negotiated equity release. His advice helped us to see our way through quite a complicated choice. He has always been very professional helpful and there when advice was needed. We will recommend his services to others.
Fred and Karen Blunden
I would highly recommend John he helped us with our remortgage, John is extremely good always there nothing is ever a problem he has given us an excellent service, John it's a  pleasure to do business with again.
---
Customer reviews from 2016
---
Customer reviews from 2015
---
Please feel free to send me your own experiences of using my services and you might even make it onto the website!
---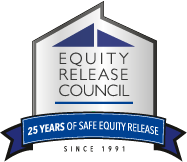 John Whyte is a member of the Equity Release Council and an introducer to The Right Equity Release Ltd which is Authorised and Regulated by the Financial Conduct Authority and entered on the FCA register under reference 521283 at https://register.fca.org.uk/
The Right Equity Release Ltd is Registered in UK, Company No. 07166676 , Registered Address:  Croft House, 21d Station Road, Knowle, Solihull, West Midlands, B93 0HL.
The information contained within this website is subject to the UK regulatory regime and is therefore primarily targeted at customers in the UK.
Should you have cause to complain, and you are not satisfied with our response to your complaint you may be able to refer it to the Financial Ombudsman Service, which can be contacted as follows:
Exchange Tower, London, E14 9SR, Tel: 0800 023 4567 or 0300 123 9 123