Read My 2020 Reviews
This is just a small selection from my many happy and thankful customers this year who have used my equity release and mortgage services.
---
Mr & Mrs H, Lancing
A very professional service. We were guided through with great care and understanding, enabling us to proceed.
Mr & Mrs H
Read my 2019 Reviews
This is just a small selection from my many happy and thankful customers this year who have used my equity release and mortgage services.
---
Mrs M, Burgess Hill
John has helped me before and is so efficient I rely on him , not only to tell me when my mortgages are needing to be renewed, but also in finding me the best deals. Thank you
Mr & Mrs L, Rustington
As others have said, one of the pleasures of dealing with John, was that at no time did we feel we were being pressurised into making a decisions. He explained all the options open to us, the pros and cons of Equity Release and Lifetime Mortgages. Would highly recommend John.
Mr & Mrs B, Lancing
John was very professional and polite and respectful all the time. We would recommend John to others.
Mrs & Mr T, Crawley
John was extremely knowledgeable and professional and guided us through the process. He was a pleasure to work with and I would highly recommend him.
Mr A & Mrs D, Arundel
Thank you John for your excellent service throughout our recent transaction with your recommended Equity Release provider. It was a demanding transaction at all times and without your service we would have given up.
Mr & Mrs D, Walton-On-Thames
John was a really nice guy. He explained everything clearly which made our decision to go for the equity release very easy even though he did have to go through the process twice, because the first lender turned us down.
Mrs W, Worthing
Couldn't of asked for a better person for the job! Very professional, understanding and friendly.
John explained everything clearly and made sure all was understood. From start to finish he kept me up to date with the process and made sure I was happy every step of the way.
5*****
Miss M, East Preston, West Sussex
This is the second time I have used John to help me with my mortgage and he has been truly phenomenal. My situation was a little complicated but every step of the way John was amazing in assisting me and making my life so much easier. Cannot recommend him more.!
Mrs & Mr B, Steyning
Really amazing service.
After being messed about by another mortgage broker for 4 months John got us an offer in under 3 weeks.
John is an extremely knowledgeable broker and immediately inspired confidence.
I have already recommended John to a friend and a relation.
Mrs A, Worthing
John was very professional and patient, All the questions I had were explained in a nice relaxed way. I also asked him from the beginning to keep my eldest son Grahame in the loop – which he did very smoothly. and efficiently. The procedure was done very quickly with all parties concerned Solicitors etc… so my thanks to you John for helping my family and I achieve our goals for the future.
Mr & Mrs K, Bognor Regis
John was efficient and professional and everything was explained patiently with no pressure. He is also very pleasant and approachable. John made sure that we were aware of all the product terms and conditions, and that the product suited our needs. Matters were concluded in the expected timescale. We would strongly recommend John
Ms S, London
John was very professional throughout my process of equity release. I had interviews with other representatives and John surpassed them all. I would recommend John to anyone who mentions equity release to me. Thank you John very much.
From a very satisfied customer
Janet
Mx E & Mr L – London
John has been absolutely fantastic in helping us buy our first house. He is extremely helpful and works in a professional & friendly manner. During our time working together, we have been impressed by his work which has always been to a high standard: prompt, accurate, and full of clear and useful information. We have had a seamless journey with John, and would very much recommend him to prospective clients, and have already recommended him to our peers. Thanks John!
Mr & Mrs D, Littlehampton
John came via recommendation and was everything they said…quick, and efficient. No pressure, just clear explanation. Set up very quickly with all parties involved working together…pity the political party's could not do the same… 😃
Mr & Mrs N, North Norfolk.
John was recommended to us by a business associate.
From the beginning to completion of our process, our experience of John, his explanations, his user friendly approach and knowledge of his field was amazing.
He came up to North Norfolk in order to complete forms and be face to face with us.
Altogether a stress free, successful transaction.
We feel pleased to have met him and most certainly will contact him again if needs be.
Diane Redfern
Mrs H, Worthing
John was professional and friendly, explained everything very carefully – including any risks – when helping arrange a Lifetime Mortgage with a Drawdown facility. All was smooth and trouble-free. Done in less than 4 weeks at a very good fixed rate. Thank you, John.
Sue Heyland
Mr W, Angmering
John provided exemplary support from beginning to end. His knowledge is second to none and he combines this with excellent customer service. I cant recommend him too highly.
Chris Watt
Mr P – Middlesex
The service and expert advice I received from john was superb. He was most supportive in every way during the whole process from start to finish, which was greatly appreciated.
Mr & Mrs S, Nottingham
Dear John
Many thanks for handling our Equity Release, it was a pleasure to discuss this with you and receive your advice. From our meeting on 16th October you made us feel at ease and explained the whole process so that we fully understood everything.
You're monitoring and input has guided us through the application and you have handled everything most efficiently on our behalf and made this so easy for us both.
The solicitors that you recommended Ashford's were most efficient in dealing with everything on our behalf and the whole process since or first meeting on 16th October was completed within 5 weeks to the day.
That's what I call excellent service from start to finish.
Ms B, Littlehampton
John was most helpful with my recent equity release application. He provided all the necessary information and answered all my questions clearly and concisely. I would have no hesitation in recommending him.
Mr & Mrs H, Worthing.
John was extremely helpful & knowledgeable. He was able to advise & guide us to get a great deal that was right for us. Nothing was too much trouble for him & whatever we asked for or needed it was done straight away. John was also able to advise on other matters that arose from our conversations & meetings. We would highly recommend him.
Mr & Mrs G, Chichester
We found John to be very professional and helpful guiding us through the Equity Release process. Nothing was ever too much trouble and we would highly recommend him.
Mrs LG, Brighton
I found John through my financial advisor, and am very glad I did.
He has been more than helpful, answering my son's queries as well as my own. There were a few difficulties as my flat is part of the freehold of the building, but John steered me through and I now have the equity release that he recommended. Thank you John.
Mr & Mrs F, Dorset
John came highly recommended to us and how glad we were that we were given his name! Nothing was too much trouble and his attention to us and detail was second to none. He gives a thoroughly professional service with personal care. His advice was spot on and he can be completely trusted which is a great advantage…. we would thoroughly recommend him and his services.
Mr M, Croydon
John did a terrific job in helping me to change from residential to buy-to-let mortgage. He listened to my wishes and acted promptly – all very professional and straight forward!
Highly recommended and I would use him again in the future!
Mr & Mrs J, Ferring, West Sussex
We were considering Equity release. John made the whole process completely painless, guiding us through all the options available leading to a satisfactory conclusion, Would not hesitate recommending.
Mr & Mrs L, Southampton
I have to say that your service in managing our affairs , in regard to bringing about a succesfull Equity Release ,have been exemplary.
At all stages you have kept us imformed of the proccess and navigated successfuly through the ancient planning problems that threathened time consuming delays!
We can thoroughly recommend your excellent service to anyone considering comprehensive advice regarding all aspects and pitfalls of Equity Release Plans,
Mrs S, Crawley
John helped me with my previous remortgage and was so helpful that it was obvious to use his services again. He is always prompt with his help, advice and reassurance when it was needed. I trust his judgement completely and he got me the best remortgage which I am very happy with. So thank you John
Mr & Mrs B, Brighton
John has been a great help to us, providing a excellent service for our
Remortgage, . I would highly recommend John he is always there for any help and always great advice. Iits been a pleasure doing business with you again .
Thank you John
Mr & Mrs A, Eastbourne
John made the process of equity release so easy, keeping in contact every step of the way. I would highly recommend him if you are looking for equality release or mortgage advice
Mrs D, Hampshire
For the second time John has provided a fantastic service always working in the best interest of his clients. I would highly recommend him.
Mrs S, Surrey
"I was first introduced to John in October/November through my daughter's Financial Adviser. He visited me with my daughter present to explain what was involved in releasing equity in my property – I had recently been bereaved and did not wish to move house at the present time.
He was very pleasant and the whole discussion was clearly set out as to what was involved and he explained the various stages of the procedure. This was all conducted in a very relaxed fashion – no hard sell, no pressure. We finally agreed on how much equity I wished to release and he set the wheels in motion. I had various papers to find – some of which were available to him there and then – others would be needed further along the line. He advised that I would be hearing from my solicitor and that the financial side would be handled by the recommended lender.
I duly received an acknowledgement from solicitor followed by an appointment with a firm of solicitors near to my home in order to have my identification verified. This was all satisfactory and I was advised that I would received confirmation of my acceptance before Christmas. This I received on 22nd December and the funds were in my bank before the new year. This could not have been easier or executed more smoothly and John was the driver behind this satisfactory conclusion – I enjoyed working with him. There was no pressure (as with double glazing agents!) I wish him well for the future and now I just have to spend my money!
---
Customer reviews from 2017
J Doe
John was so so so patient with helping get an equity release that was just right for me.. John was very knowledgeable & was very patient. Thank you John.
Robert Kiernan
John was recommended to me by a friend many years ago and I'm glad they did. Since then we've contact John when in need and nothing has been too much trouble. His honest approach to business is refreshing and he always works in your best interests.
Peter Garcia
From the beginning, John has gone out of his way to be accommodating to our needs.  Quick response times, helpful service and continual follow up after completion.  I would highly recommend his services to anyone looking for a mortgage product.
John and Annette Thomas
John has been of great help to us as we negotiated equity release. His advice helped us to see our way through quite a complicated choice. He has always been very professional helpful and there when advice was needed. We will recommend his services to others.
Fred and Karen Blunden
I would highly recommend John he helped us with our remortgage, John is extremely good always there nothing is ever a problem he has given us an excellent service, John it's a  pleasure to do business with again.
---
Customer reviews from 2016
---
Customer reviews from 2015
---
Please feel free to send me your own experiences of using my services and you might even make it onto the website!
---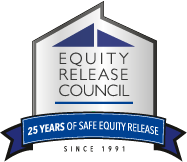 John Whyte is a member of the Equity Release Council and an introducer to The Right Equity Release Ltd which is Authorised and Regulated by the Financial Conduct Authority and entered on the FCA register under reference 521283 at https://register.fca.org.uk/
The Right Equity Release Ltd is Registered in UK, Company No. 07166676 , Registered Address:  Croft House, 21d Station Road, Knowle, Solihull, West Midlands, B93 0HL.
The information contained within this website is subject to the UK regulatory regime and is therefore primarily targeted at customers in the UK.
Should you have cause to complain, and you are not satisfied with our response to your complaint you may be able to refer it to the Financial Ombudsman Service, which can be contacted as follows:
Exchange Tower, London, E14 9SR, Tel: 0800 023 4567 or 0300 123 9 123