The Equity Release Council (also known as the Council or ERC) is the trusted industry body for individuals and firms working in the equity release sector. Launched in 2012, the ERC is based on the principles of its predecessor, Safe Home Income Plans (SHIP), to ensure good safeguarding and standards for consumers, while allowing the equity release market to grow with integrity.
John Whyte, Mortgage & Equity Release Specialist is one of almost 700 industry professionals that is represented by the Council, whose membership includes qualified financial advisers, lenders, solicitors and surveyors. By choosing your equity release scheme with the assistance of one of these professionals, you know you are getting high-quality information, given in accordance with the ERC's guiding principles.
Like all members of the Equity Release Council, John Whyte, Mortgage & Equity Release Specialist is bound to:
Act in good faith at all times
Exercise skill, care and diligence in their work
Ensure that conflicts of interest are managed fairly and effectively
Put the best interests of their clients at the forefront of their actions
Communicate high expectations for equity release outcomes
We have also signed up to the Statement of Principles and agree to abide by the Council rules regarding the standards of the products we offer all clients. These rules are to ensure the quality of the equity release schemes available so that we can offer them to the public with the highest possible confidence in their potential outcomes.
This means that when you choose an equity release scheme with John Whyte, you know that:
Lifetime mortgages will feature a fixed interest rate or a cap on the variable interest rate which can be charged over the life of the loan.
You have the right to stay in your property for the rest of your life or until you wish to move into care, as long as you abide by the conditions of your contract.
Should you wish to move to a new home you may do so, as long as the new property is still a suitable security for your equity release loan.
Your equity release scheme will include a 'no negative equity guarantee', so that upon the sale of the property, once agents and solicitors have been paid, neither you nor your estate will be liable to pay more money to your lender, even if the sale price does not fully cover the outstanding loan.
According to the ERC Statement of Principles, any equity release scheme that we offer to you must meet all four of these criteria, or else explicitly explain the criteria it does not meet and its potential risks.
These measures are designed to ensure complete consumer confidence so that you can make an informed decision about releasing equity from your home. If you would like any more information about our membership of the Equity Release Council and what that means, or if you want to arrange a no-obligation consultation about equity release schemes, please get in touch.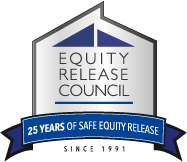 John Whyte is a member of the Equity Release Council and an introducer to The Right Equity Release Ltd which is Authorised and Regulated by the Financial Conduct Authority and entered on the FCA register under reference 521283 at https://register.fca.org.uk/
The Right Equity Release Ltd is Registered in UK, Company No. 07166676 , Registered Address: Croft House, 21d Station Road, Knowle, Solihull, West Midlands, B93 0HL.
The information contained within this website is subject to the UK regulatory regime and is therefore primarily targeted at customers in the UK.
Should you have cause to complain, and you are not satisfied with our response to your complaint you may be able to refer it to the Financial Ombudsman Service, which can be contacted as follows:
Exchange Tower, London, E14 9SR, Tel: 0800 023 4567 or 0300 123 9 123