If you are considering equity release as a way to unlock the cash tied up in your home, there are broadly two options open to you – Lifetime Mortgages and Home Reversion Plans. Of the two, Lifetime Mortgages are by far the most popular scheme, making up more than 99% of the market.
What is a Lifetime Mortgage?
A Lifetime Mortgage is available to those aged 55+ who wish to take out a mortgage secured on their current main residence while keeping ownership of their home. Depending on your personal circumstances, this type of equity release scheme could be a sensible way for you to raise cash to enjoy in retirement.
You don't need to have a fully paid off mortgage in order to be eligible – the money you release with a Lifetime Mortgage will go to pay this off first. What's more, you can ringfence some of the value of your home as an inheritance for your family.
You can choose an equity release plan that allows you to take the money as a lump sum, or access smaller amounts whenever you need them. You can also choose to make repayments or simply let the interest roll up.
Importantly, there is no fixed term with a Lifetime Mortgage. The original loan plus any accrued interest is paid back as and when you either move into long-term residential care or upon death.
How does a Lifetime Mortgage work?
In a nutshell, there are four important elements to think about with a Lifetime Mortgage:
You take out a loan secured against your home to release some of the equity built up in the property.
You continue to own your home and live in it.
You can choose to make some or no repayments during your lifetime.
The loan and interest are paid off when the property is eventually sold, either when you die or go into long-term care.
We wrote a recent blog post about Lifetime Mortgages that you can read here.
What can I use the money for?
A Lifetime Mortgage can help ease financial pressures in your autumn years, making your retirement that bit more comfortable. While there are many reasons why people choose an equity release mortgage, the decision of what to do with the cash is entirely up to you.
Home improvements
Many people choose to spend the extra funds on upgrading their homes and gardens. From new kitchens, bathrooms or conservatories to roof repairs or new boilers, or to make necessary accessibility adaptations, it's money well invested.
Luxury treats
With retirement providing the time to enjoy more leisure activities, equity release could supply the finances needed to reward yourself for a lifetime of hard work. From taking a round-the world luxury holiday to treating yourself to a new car, you're worth it.
Helping your family
Why not use the funds to help the next generation? Whether you choose to pay your grandchildren's school or university fees, or help your son or daughter with the wedding budget or a mortgage deposit, it's an early inheritance for them.
Extra retirement income
For those who are 'asset rich' but 'income poor', a Lifetime Mortgage may be a practical way to boost retirement income. Topping up your pension and savings income can enable you to enjoy a worry free retirement.
Pay off the mortgage
You can use the money from a Lifetime Mortgage to pay off your residential mortgage or interest free mortgage on your home, or other debts secured on the property. That way, you can look forward to your retirement entirely debt free.
What is the difference between an Equity Release Lifetime Mortgage and a residential mortgage?
A Lifetime Mortgage is designed for older people aged 55+ and of retirement age. It works in a different way to a regular residential mortgage in several ways.
Residential mortgages have a fixed mortgage term (e.g. 25 years) with regular monthly payments to either repay the original loan plus interest, or the interest only. A Lifetime Mortgage does not require monthly repayments and is redeemed upon death. If you are eligible for equity release, there are no affordability checks and the interest rate is fixed throughout the lifetime of the mortgage. At the end of the term, the loan plus compound interest is paid back through the sale of the property.
Here's a recent blog post  that explains more. If you think that a standard residential mortgage would be more suitable for your personal situation, click here to find out more about our Independent Mortgage Advice Service.
Can I get an Interest Only Lifetime Mortgage?
Yes, you can. In fact, an Interest Only Lifetime Mortgage is a very cost effective method of equity release. By making regular monthly payments to cover the interest charges, you avoid the compounding of interest through the years associated with many Lifetime Mortgages.
With an Interest Only Lifetime Mortgage, the amount of the original loan never increases, meaning you can maintain the amount needed to pay back on the equity release mortgage from the sale of your home when you pass away.
At John Whyte Equity Release, we provide independent expert advice to explain the different equity release mortgage options for you and recommend the best option. Email us for details.
Can I move house with a Lifetime Mortgage?
As long as your Lifetime Mortgage is approved by the Equity Release Council, your mortgage should be 'portable' to 'suitable alternative properties', meaning you should be able to transfer it to a new home as long as you are not planning on buying a retirement property.
What's more, since you will be older than when you first took out a Lifetime Mortgage, you may find that your lender is happy to increase the percentage of a property they're willing to lend on. Even if you downsize to a smaller property, this may work in your favour.
Moving house with equity release is a complex subject that requires expert guidance. There's a recent blog post on this topic here. For a free consultation to see how we can help, contact John Whyte today.
Can a Lifetime Mortgage lead to negative equity?
All equity release plans that meet the standards set by the Equity Release Council (ERC) include a 'no negative equity' guarantee, meaning the amount owed can never exceed the value of your property, regardless of how house prices change.
The ERC is the trusted industry body for equity release – you can read more about its role here. Make sure that any equity release adviser or company you are dealing with is a member and abides by its code of practice.
John Whyte is an equity release specialist with a solid 20-year track record in the financial services industry. He holds the CeRER Certificate in Regulated Equity Release, a Level 3 qualification approved by the Financial Conduct Authority (FCA), and he is a full member of the Equity Release Council – check his member listing here.
What are the alternatives to a Lifetime Mortgage?
If an Equity Release Lifetime Mortgage is the right decision for you, it could make a huge difference to you and your family. But before you proceed, it's a good idea to review all the options available for raising the funds you need.
You may have savings and investments you could put towards your retirement fund. You could consider taking out an unsecured loan or remortage the property. You may get rental income from a second property or decide to let out a spare room in your home. Or you could choose to continue working part-time.
If you are thinking of selling your home and downsize to a cheaper, more manageable property, here are 4 key questions you should be asking first. Don't forget that downsizing might involve moving away from your family and friends – is this something you are prepared to do? Of course, there's also the cost of moving to consider, including agents' and legal fees and stamp duty, all of which can reduce the net proceeds available for you to spend.
Get in touch
For more information about Equity Release Lifetime Mortgages and other options for equity release, John Whyte should be your first port of call. Working in Brighton, Worthing, London and across the South East, we offer an initial free, no obligation discussion to start exploring your options, plus plenty of support for helping you and your family choose the right scheme. Call 01903 890660 today or fill in your details here and we will be in touch as soon as possible.
Find out how much you can release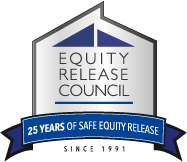 This is a lifetime mortgage or home revision plan. To understand the features and risks, ask for a personalised illustration. It may affect your entitlement to state benefits and will reduce the value of your estate. Think carefully before securing other debts against your home. John Whyte is authorised consultant and introducer to The Right Equity Release Ltd which is Authorised and Regulated by the Financial Conduct Authority under 521283.
The Right Equity Release does not charge any upfront fees and offers a range of remuneration options including fee only at 1.5% of the total release, subject to a minimum of £2,000 (Any commissions received being rebated to the client), commission only and fee (typically £995 on completion) plus commission from lender.