We can help find the right Mortgage
A property asset may well be the largest investment you will ever make but obtaining finance for a house or flat can be a complicated process that's hard to navigate on your own. Whether you are buying a new home, looking to remortgage an existing property or raise capital for other projects, there's such a wealth of choice out there, you need expert help to guide you through the maze.
John Whyte is an Independent Mortgage Broker in Worthing and across the South East with 20 years' financial services experience and an in-depth knowledge and understanding of the many different mortgage types and products on offer. As a specialist mortgage adviser, we will research the mortgage market to source the most suitable product for your personal circumstances and financial objectives and find you the best deal.
First Time Buyer
Buying your first home can be a daunting experience. From understanding all the steps in the homebuying process to learning the financial jargon involved with obtaining a mortgage, it's good to have an expert by your side. We provide mortgage advice to first time buyers, making sure you have all the help you need to choose the right mortgage for your needs.
Moving Home
When you move home, you can transfer your current mortgage to the new address or take the opportunity to find a new deal, either by remortgaging with your existing lender or a different mortgage company. We can explain the pros and cons of each option in detail and advise you on which path we think might work best for you.
Remortgage
Remortgaging a property means switching your existing mortgage to a new deal or lender, using the same property as security. You might be looking for a better deal at the end of a fixed term, finance to buy a second home, make home improvements or consolidate debt. Whatever the reason, we have a deep knowledge and experience of the market to give you the best professional advice.
Consumer Buy To Let
Consumer buy-to-let mortgages are intended to help non-professional or 'accidental' landlords to buy a property for letting to tenants. They are regulated as residential mortgages and offer considerable consumer protection, albeit with additional lending criteria and affordability calculations. For details, please make an enquiry here.
Commercial Buy To Let
Commercial buy-to-let mortgages are not regulated by the Financial Conduct Authority and are a very different kettle of fish to the residential market. They are designed for professional landlords who operate their residential and/or commercial property portfolios as a business. If you need help with commercial financing, please get in touch.
Later Life Mortgages
If you are of retirement age and wish to take out a mortgage, there are now more choices than ever before. In order to be accepted for a mortgage, you will need to pass affordability criteria, meaning a good source of income (earned income, pensions or savings income) will be required. For more information, click here.
Retirement Interest Only Mortgages (RIO)
With a standard interest-only mortgage, only the interest is being repaid every month for a fixed period. With an RIO , there is no fixed term; instead the loan will be repaid when you sell the property, move into long-term care of pass away. If this or any other equity release schemes are of interest to you, please get in touch.
Why choose a John Whyte?
Did you know there are over 6,000 mortgage products available in the market place? With such a wealth of choice, comparing the market and identifying the right product to suit your particular circumstances is a mammoth task that you would struggle with on your own. At John Whyte, we have systems and processes in place to cover the market quickly and methodically, plus a thorough knowledge of the mortgage market to navigate to a short list of products that meet your criteria.
Working with John Whyte means you have a seasoned expert by your side to ensure your application has the best chance of succeeding. We can also advise on Help to Buy mortgages, Shared Ownership schemes and other government schemes.
Whatever mortgage product you choose, we will guide you through everything you need to know, after which you will automatically become part of our regular mortgage review service we provide to all our clients. Get in touch today.
Important information
As a mortgage broker, we typically charge a fee for Independent Mortgage Advice, which is a minimum of £295 and typically £595 (plus commission from lender). The exact amount is dependent on your circumstances and loan size. A 'fee only' option is also available, which is typically 1.5% of the loan amount, subject to a minimum of £995, with any commissions received being rebated to the client.
YOUR HOME MAY BE REPOSSESSED IF YOU DO NOT KEEP UP REPAYMENTS ON YOUR MORTGAGES OR OTHER LOAN SECURED ON IT.THINK CAREFULLY BEFORE SECURING OTHER DEBTS AGAINST YOUR HOME.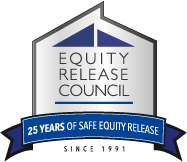 I typically charge a fee for my Independent Mortgage Advice Service which is a minimum of £295 and typically £595 (plus commission from lender) although this is dependent on your circumstances and loan size. A fee only option is also available which is typical 1.5% of the loan amount, subject to a minimum of £995. (Any commissions received being rebated to the client).
YOUR PROPERTY MAY BE REPOSSESSED IF YOU DO NOT KEEP UP REPAYMENTS ON YOUR MORTGAGE OR OTHER LOAN SECURED ON IT.
THINK CAREFULLY BEFORE SECURING OTHER DEBTS AGAINST YOUR HOME