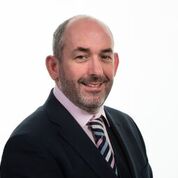 Hello, I'm John Whyte, Specialist Equity Release Broker covering Dorset and the whole of the UK.
I'll help you choose an equity release plan that's right for you, leaving you to enjoy your retirement.
I've prepared a handy guide to answer some FAQs but welcome you contact me so I can answer your questions personally. To understand the features and risks of your own lifetime mortgage, please
ask for a personalised illustration.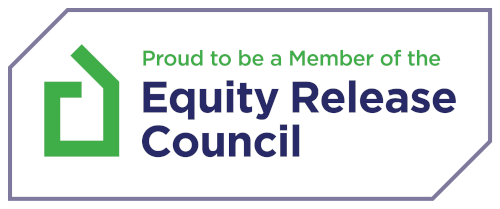 Is equity release right for you?
It's common for people over the age of 55 to have a significant amount of their money tied up in the value of their home, meaning that they cannot use it for other investments. Equity release allows people to take a lump sum or series of smaller financial instalments out of their property so that they can access their money without moving house.
Equity release is frequently used to fund one-off expenses, such as a new car, a big family holiday or significant home improvement. It can also be used to boost lifestyle costs and add to any other retirement income as a way of living more comfortably in later years. Different equity release schemes work in various ways, so it's important to do your research and seek professional advice about how your finances might be affected in the future, before making a commitment.
I have been working in financial services for over 18 years and have helped countless clients understand their options when it comes to equity release. If you are considering how an equity release scheme might benefit your situation, I would be happy to provide you with an independent assessment to help you make a decision. I can also provide you with a free, no-obligation estimate of the equity you may be able to release from your home. Call me on 01903 890 660 or fill in the form on this page and I will respond as soon as possible.
Working with John Whyte Equity Release
I have been working as an equity release specialist for over a decade, following many years as a mortgage advisor and IFA. From our office in Worthing, I provide independent, regulated advice about equity release schemes for clients across London and the south coast, from Eastbourne to Dorset.
I offer every client a free, no-obligation initial consultation over the phone, where I can introduce myself and explain the service I provide. If you have any immediate questions about equity release, I would be happy to answer them.
Should you wish to proceed with equity release, we can set up a face to face meeting to discuss your current circumstances and financial situation. There is typically some formal fact finding and an open conversation about any plans or concerns you may have about equity release. I can help you understand how certain schemes might impact your lifestyle and make sure that you are comfortable with the options available. We will only proceed with an application when you are completely happy.
I have to say that your service in managing our affairs , in regard to bringing about a succesfull Equity Release ,have been exemplary.
At all stages you have kept us imformed of the proccess and navigated successfuly through the ancient planning problems that threathened time consuming delays!
We can thoroughly recommend your excellent service to anyone considering comprehensive advice regarding all aspects and pitfalls of Equity Release Plans.
John came highly recommended to us and how glad we were that we were given his name! Nothing was too much trouble and his attention to us and detail was second to none. He gives a thoroughly professional service with personal care. His advice was spot on and he can be completely trusted which is a great advantage…. we would thoroughly recommend him and his services.
Just completed second mortgage guided throughout again by John Whyte. Great expert in his field, and endlessly patient and helpful in securing a really good deal for me. Can recommend him totally. Thanks John.
John is very experienced and skilled with excellent relationships with the mortgage companies. I could not recommend him more highly he was so supportive during the whole process,
It was so nice to be able to deal with someone direct who, let me assure you, has his clients best interests at heart. My equity release had a few delays because of COVID but John was always checking and getting back to me to try to hurry things along. I would and have recommended him to others as equity release can be a tricky field to navigate but John made it all so clear and easy to understand.
Mr & Mrs B from Sussex
Aged 70 & 74. Property Value £165,000. An initial release of £26,400 for debt consolidation, minor home improvements, holidays for the year ahead and Birthday/Christmas spending on their family. Further (annual) sums have since been drawn to continue provision for the annual costs of holidays, birthdays and Christmas presents for their every growing family.
Mr & Mrs P from Hampshire
Aged 67 & 65, Property Value £300,000 outstanding mortgage of £56,000 with a term due to expiry, Other debts of £17,000, Total Monthly Cost of £540. Total Release of £74,500 to repay in full all debts and initial set up costs, interest to be serviced as equivalent monthly cost is lower at circa £400pm and capital ultimately repaid on death from the estate.
Mr & Mrs S from Guildford
Recently retired Mr & Mrs S had means of 'paying' interest and possibly even mortgage loan capital but they found that 'normal' mortgage lending was restricted. To fund renovations on their new property, the couple opted for a small £30,000 release, made on a value of approximately £330,000. They are now looking to release further funds to indulge their 'bucket list'!
How much could you release?
Talk to us today about equity release by calling 01903 890660 or by the form below.
Equity Release Sussex is a trading style of The Later Life Lending Network Limited, an Appointed Representative of The Right Mortgage Ltd, which is authorised and regulated by the Financial Conduct Authority (Ref – 649443). Registered in England and Wales no. 09832887. Registered address: 70 St. Johns Close, Knowle, Solihull, England, B93 0NH.
For Independent Equity Release advice we do not charge any upfront fees however,
a fee of up to 1% of the total cash facility arranged is payable (subject to a typical minimum charge of £1,295) on completion for our service in relation to lifetime mortgage contracts plus commission from the lender.
The exact amount will depend on the complexity and work involved in your case and will be confirmed by way of a formal fee agreement.
For Independent Mortgage Advice we charge a fee of up to 1% of your mortgage amount payable (subject to a typical minimum charge of £295 payable on application & £300 on completion (£595 in total) plus commission from lender. The exact amount will depend on the complexity and work involved on your case and will be confirmed by way of a formal fee agreement.
The information contained in this website is subject to UK regulatory regime and is therefore intended for consumers based in the UK