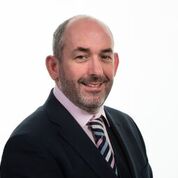 Hello, I'm John Whyte, Specialist Equity Release Broker covering Guildford and the whole of the UK.
I'll help you choose an equity release plan that's right for you, leaving you to enjoy your retirement.
I've prepared a handy guide to answer some FAQs but welcome you contact me so I can answer your questions personally. To understand the features and risks of your own lifetime mortgage, please
ask for a personalised illustration.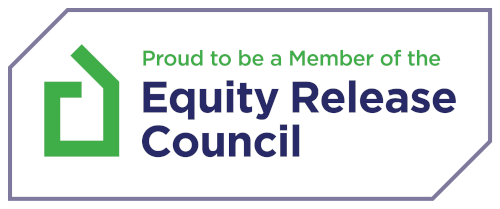 About John Whyte Equity Release
I have many years' experience in providing independent financial advice to clients across the South East, specialising in mortgages and equity release. Whether you are planning to take out a lifetime mortgage or home reversion plan in the near future or are simply getting more information for a later decision, I will be happy to answer any questions you may have.
I routinely work with people all over the Guildford area, providing phone consultations and arranging meetings at homes in Farnham, Woking, Leatherhead and Guildford, as well as the neighbouring towns and villages. For more information about Equity Release options, please call me on 01903 890 660.
John was thoroughly professional throughout the process which went very smoothly and very quickly. John supported us throughout and gave great advice and information as we progressed the application. At all times John communicated clearly, promptly and when necessary chased the other parties involved. We would highly recommend John if you are considering equity release.
"I was first introduced to John in October/November through my daughter's Financial Adviser. He visited me with my daughter present to explain what was involved in releasing equity in my property – I had recently been bereaved and did not wish to move house at the present time.
He was very pleasant and the whole discussion was clearly set out as to what was involved and he explained the various stages of the procedure. This was all conducted in a very relaxed fashion – no hard sell, no pressure. We finally agreed on how much equity I wished to release and he set the wheels in motion. I had various papers to find – some of which were available to him there and then – others would be needed further along the line. He advised that I would be hearing from my solicitor and that the financial side would be handled by the recommended lender.
I duly received an acknowledgement from solicitor followed by an appointment with a firm of solicitors near to my home in order to have my identification verified. This was all satisfactory and I was advised that I would received confirmation of my acceptance before Christmas. This I received on 22nd December and the funds were in my bank before the new year. This could not have been easier or executed more smoothly and John was the driver behind this satisfactory conclusion – I enjoyed working with him. There was no pressure (as with double glazing agents!) I wish him well for the future and now I just have to spend my money!
We were considering Equity release. John made the whole process completely painless, guiding us through all the options available leading to a satisfactory conclusion, Would not hesitate recommending.
John did a terrific job in helping me to change from residential to buy-to-let mortgage. He listened to my wishes and acted promptly – all very professional and straight forward!
Highly recommended and I would use him again in the future!
We found John to be very professional and helpful guiding us through the Equity Release process. Nothing was ever too much trouble and we would highly recommend him.
John has been absolutely fantastic in helping us buy our first house. He is extremely helpful and works in a professional & friendly manner. During our time working together, we have been impressed by his work which has always been to a high standard: prompt, accurate, and full of clear and useful information. We have had a seamless journey with John, and would very much recommend him to prospective clients, and have already recommended him to our peers. Thanks John!
John was very professional throughout my process of equity release. I had interviews with other representatives and John surpassed them all. I would recommend John to anyone who mentions equity release to me. Thank you John very much.
From a very satisfied customer
John was recommended by a friend. He was knowledgeable and friendly whilst advising and supporting my mortgage application. He kept me well informed of the process and was proactive in chasing the lender.
Why choose equity release?
Most people find that, over the course of their lifetimes, the majority of their money gets invested into their homes. This can make it difficult to access their money once they reach retirement, particularly without leaving the property, happy memories and neighbourhood friendships, behind.
Equity release schemes offer a way for homeowners over the age of 55 to access some of their funds in the form of a lump sum or a series of smaller payments. It provides an alternative to down-sizing and can be used to enjoy a more comfortable lifestyle, fund a home renovation or pay for a big family holiday.
The most important thing before committing to any scheme is to make sure you fully understand the terms and consider whether you are making the best financial decision for your situation. This is where I can help, explaining the different options and giving you an idea about how much equity could potentially be released from your home.
If you would like to have a free, no-obligation initial conversation about this, please complete the form on this page or email john.whyte@therightequityrelease.co.uk and I will get back to you as soon as possible.
Mr & Mrs B from Sussex
Aged 70 & 74. Property Value £165,000. An initial release of £26,400 for debt consolidation, minor home improvements, holidays for the year ahead and Birthday/Christmas spending on their family. Further (annual) sums have since been drawn to continue provision for the annual costs of holidays, birthdays and Christmas presents for their every growing family.
Mr & Mrs P from Hampshire
Aged 67 & 65, Property Value £300,000 outstanding mortgage of £56,000 with a term due to expiry, Other debts of £17,000, Total Monthly Cost of £540. Total Release of £74,500 to repay in full all debts and initial set up costs, interest to be serviced as equivalent monthly cost is lower at circa £400pm and capital ultimately repaid on death from the estate.
Mr & Mrs S from Guildford
Recently retired Mr & Mrs S had means of 'paying' interest and possibly even mortgage loan capital but they found that 'normal' mortgage lending was restricted. To fund renovations on their new property, the couple opted for a small £30,000 release, made on a value of approximately £330,000. They are now looking to release further funds to indulge their 'bucket list'!
How much could you release?
Talk to us today about equity release by calling 01903 890660 or by the form below.
Equity Release Sussex is a trading style of The Later Life Lending Network Limited, an Appointed Representative of The Right Mortgage Ltd, which is authorised and regulated by the Financial Conduct Authority (Ref – 649443). Registered in England and Wales no. 09832887. Registered address: 70 St. Johns Close, Knowle, Solihull, England, B93 0NH.
For Independent Equity Release advice we do not charge any upfront fees however,
a fee of up to 1% of the total cash facility arranged is payable (subject to a typical minimum charge of £1,295) on completion for our service in relation to lifetime mortgage contracts plus commission from the lender.
The exact amount will depend on the complexity and work involved in your case and will be confirmed by way of a formal fee agreement.
For Independent Mortgage Advice we charge a fee of up to 1% of your mortgage amount payable (subject to a typical minimum charge of £295 payable on application & £300 on completion (£595 in total) plus commission from lender. The exact amount will depend on the complexity and work involved on your case and will be confirmed by way of a formal fee agreement.
To understand the features and risks, ask for a personalised illustration. Think carefully before securing other debts against your home.
The information contained in this website is subject to UK regulatory regime and is therefore intended for consumers based in the UK