About John Whyte Equity Release
As a mortgage and equity release specialist I have years of experience providing independent advice to clients throughout Surrey. Whether you are interested in learning more about lifetime mortgages, home reversions or later life mortgages, I can advise you on all issues of equity release and mortgages. I regularly work with clients from across Surrey and would be happy to arrange a meeting at your home anywhere from Guildford to Redhill.
If you would like to learn more, I provide free phone consultations to answer any questions you might have and to discuss the potential options available to you. Please get in touch today by calling on 01903 890 660 and I will be able to offer any details you need.
Thank you for your interest. I'm happy to answer your questions using the form below or call me on 01903 890660
---
Is equity release right for you?
Many people over the age of 55 find that much of their cash is tied up in their property meaning that they cannot use it in the way that they would like. Equity release can be a useful way of accessing the money that is tied up in your property either in a lump sum or as a series of payments.
Equity release schemes can usually be used for any purpose from funding home renovations and improvements to gifting family members and funding leisure and lifestyle costs. There are various different schemes available so it is important to take expert advice before committing yourself to any form of equity release.
If you are currently gathering information I would be happy to provide you with an idea of how much equity you could potentially release from your property. Fill in this form and I will get back to you with a free, no-obligation estimate.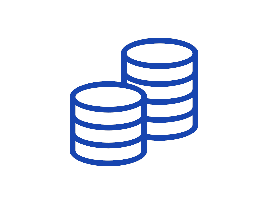 Mr & Mrs C from Betchworth
---
Clients in their early sixties but both still working as mortgage term to age 65, looking to reduce monthly outgoings with consolidation of mortgage, personal loans and credit cards so as to enjoy retirement 'whilst they still can'!
Property value £800,000, initial release required £100,000 which in turn would reduce outgoings by £1900pm allowing full retirement if/when required. Reserve facility was also provided of a further £70,000 which client wanted to have to assist remaining children still at home / university with deposit monies for own house purchasing when the time came.
Facility to pay interest was desirable as may wish to carry on working and could comfortably afford to do this but may not wish to when retired although with state pensions to be received may continue thus avoiding or reducing the effect of rolled up interest in future.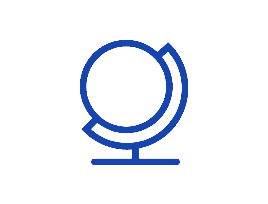 Mr & Mrs J from Reigate
---
Property Value of £300,000 with no mortgage outstanding, clients in late sixties, retired, 3 children and 3 grandchildren of varying ages but all of teenager or older. Mr recently had heart bypass surgery and suggested by their children to use equity in their house to keep doing things before it was too late!
All the children being 'comfortable' encouraged parents to have a look at equity release which resulted in a modest release of £20,000 to buy a new (nearly new) car and the clients decided to take all their grandchildren on a family holiday to Florida.
A reserve facility was discounted initially by parents but following detailed discussions they decided they could use funds ongoing to support not only their own capital expenditure but also to help their grandchildren with driving lessons, first cars, university, significant birthdays & Christmas celebrations.
Not looking to make any payments just use the 'traditional' route of 'rolled-up' interest and repayment in full on second death or going into care.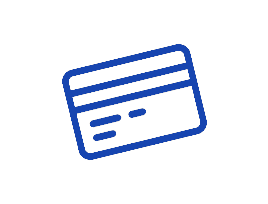 Mr & Mrs H from Chipstead
---
Clients approaching sixty with own business. Unencumbered property value of £695,000 looking to make that last move to 'forever house' but wanted to keep own funds for planned changes to new property and significant costs to be incurred with selling and buying at a higher price of £795,000.
Flexible lifetime mortgage plan used as part of 'purchase' price equivalent to £100,000 of £795,000 purchase price with further facility of £20,000 (as contingency) or emergencies in the future.
Facility to make payments to scheme was a must and clients looking to use full 10% per annum option to pay not only interest but also capital, effectively having a repayment basis but without the affordability calculations of a standard mortgage and the age restrictions given they have a business which could continue well into 'normal' retirement.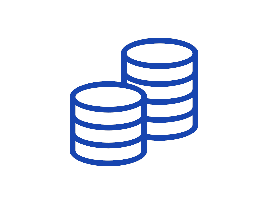 Mr H, from Caterham
---
Client with an existing lifetime mortgage originally completed in 2010 on a significantly higher rate of interest than currently on offer. Small exit penalty from existing scheme was more than made up for by the reduced rate of interest that was going to be charged going forward.
Whilst no other immediate capital need was envisaged, the client took the opportunity to have a new will written, arrange lasting power of attorney's as now in mid-seventies and starting to find day to day matters difficult on occasions along with failing health.
A pre-paid funeral plan was also arranged and a small reserve facility was put in place to provide comfort for any future significant capital expenditure that may be required in excess of clients own savings.
Get in touch
I typically work with my clients face-to-face and cover much of the South East including the whole of Surrey. So if you are interested in any kind of advice on equity release or mortgages, I can arrange a visit to your home.
To discuss your needs and requirements please don't hesitate to get in touch by calling me on 01903 890 660 or by emailing john.whyte@therightequityrelease.co.uk and I will get back to you promptly.
Equity Release Sussex is a trading style of TRM Financial Ltd (FCA Ref 725622), an Appointed Representative of The Right Mortgage Ltd, which is authorised and regulated by the Financial Conduct Authority (649443). Registered in England and Wales no. 09832887. Registered Address: 70 St. Johns Close, Knowle, Solihull, England, B93 0NH
For Independent Equity Release advice we do not charge any upfront fees however, a fee of up to 1% of the total cash facility arranged is payable (subject to a typical minimum charge of £1,295) on completion for our service in relation to lifetime mortgage contracts plus commission from the lender. The exact amount will depend on the complexity and work involved in your case and will be confirmed by way of a formal fee agreement.
For Independent Mortgage Advice we charge a fee of up to 1% of your mortgage amount payable (subject to a typical minimum charge of £295 payable on application & £300 on completion (£595 in total) plus commission from lender. The exact amount will depend on the complexity and work involved on your case and will be confirmed by way of a formal fee agreement.
To understand the features and risks, ask for a personalised illustration. Think carefully before securing other debts against your home.