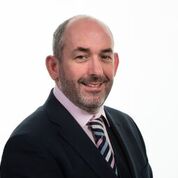 Hello, I'm John Whyte, Specialist Equity Release Broker covering Chichester and the whole of the UK.
I'll help you choose an equity release plan that's right for you, leaving you to enjoy your retirement.
I've prepared a handy guide to answer some FAQs but welcome you contact me so I can answer your questions personally. To understand the features and risks of your own lifetime mortgage, please
ask for a personalised illustration.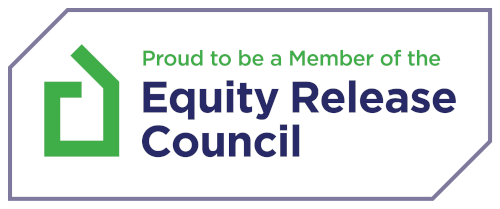 Is equity release the right choice for you?
An increasing number of homeowners are finding that equity release is their preferred way of funding their desired lifestyle through retirement. At this stage of life, it's common that much of your household wealth is tied up in the value of your home, making it difficult to access unless you move to a smaller or cheaper property.
Equity release allows you to stay in your family property, while receiving part of its value in a lump sum or a series of payments. How you spend it is entirely up to you, but many people choose to invest in home improvements, splash out on an exciting family holiday or simply supplement their other retirement income so they have a little bit more money to spend in their daily life.
As with any major financial decision, it's important to fully understand the implications of equity release before you proceed. It's essential that you choose the right scheme to suit your family, lifestyle and financial situation in order to gain the biggest benefit.
John has been a great help to us, providing a excellent service for our
Remortgage, . I would highly recommend John he is always there for any help and always great advice. Iits been a pleasure doing business with you again .
Thank you John
We found John to be very professional and helpful guiding us through the Equity Release process. Nothing was ever too much trouble and we would highly recommend him.
John came via recommendation and was everything they said…quick, and efficient. No pressure, just clear explanation. Set up very quickly with all parties involved working together…pity the political party's could not do the same… 😃
John was efficient and professional and everything was explained patiently with no pressure. He is also very pleasant and approachable. John made sure that we were aware of all the product terms and conditions, and that the product suited our needs. Matters were concluded in the expected timescale. We would strongly recommend John
This is the second time I have used John to help me with my mortgage and he has been truly phenomenal. My situation was a little complicated but every step of the way John was amazing in assisting me and making my life so much easier. Cannot recommend him more.!
Thank you John for your excellent service throughout our recent transaction with your recommended Equity Release provider. It was a demanding transaction at all times and without your service we would have given up.
John took us through each step of the process. He explained fully what our options were at each stage..He answered all our queries or misgivings. His relaxed and professional manner swiftly put us at ease. The whole process was completed smoothly and quickly. We would have no hesitation in recommending John.
About John Whyte Equity Release
I work across Sussex, providing independent guidance to my clients about lifetime mortgages, later life mortgages and home reversion plans. I specialise in equity release schemes, and would be happy to help you understand how various equity release plans would affect your lifestyle. In many cases, equity release allows homeowners to enjoy a comfortable standard of living while they enjoy retirement – it just has to be the right scheme for you.
To discuss your current situation and whether equity release may work for your family, please contact me. I offer an impartial information service, and my first consultation is always free and without obligation. You are welcome to visit our Worthing office or, alternatively, I travel to Chichester and the surrounding area and can visit you at home, if you would prefer. Simply call our Worthing office on 01903 890 660 or email john.whyte@therightequityrelease.co.uk and we can arrange an appointment.
How much could you release?
Mr & Mrs B from Sussex
Aged 70 & 74. Property Value £165,000. An initial release of £26,400 for debt consolidation, minor home improvements, holidays for the year ahead and Birthday/Christmas spending on their family. Further (annual) sums have since been drawn to continue provision for the annual costs of holidays, birthdays and Christmas presents for their every growing family.
Mr & Mrs P from Hampshire
Aged 67 & 65, Property Value £300,000 outstanding mortgage of £56,000 with a term due to expiry, Other debts of £17,000, Total Monthly Cost of £540. Total Release of £74,500 to repay in full all debts and initial set up costs, interest to be serviced as equivalent monthly cost is lower at circa £400pm and capital ultimately repaid on death from the estate.
Mr & Mrs S from Guildford
Recently retired Mr & Mrs S had means of 'paying' interest and possibly even mortgage loan capital but they found that 'normal' mortgage lending was restricted. To fund renovations on their new property, the couple opted for a small £30,000 release, made on a value of approximately £330,000. They are now looking to release further funds to indulge their 'bucket list'!
To find out more about equity release mortgages and later life mortgages in Chichester, please get in touch on 01903 890 660 to arrange an initial consultation. You are very welcome to visit our office in Worthing or we can make an appointment for a home visit if you prefer. Rest assured that our first consultation is always free of charge and without obligation. We look forward to hearing from you.
Very professional and pleasant to deal with. John took great care to make sure we got the best deal and even nudged our solicitor along to ensure we didn't miss our deadline before the rate went up. Highly recommended.
Throughout a number of financial arrangements, John has taken us through the minefield of the necessary steps with clear guidance and aplomb. We do recommend his professionalism very highly.
Richard Procter
2022-07-05
From the very first meeting I knew that John would be on my team. He is thoroughly professional but with a light and approachable touch. I would recommend this man highly for his knowledge and expertise. He found us a lifetime mortgage deal when others had turned us away. I've already recommended him to my sister. Thank you, John, for all your hard work.
Lorraine Sharp
2022-06-08
I can highly recommend John Whyte 100% .... He is patient, explains in full if you don't understand he will make it simpler to understand. He will NOT leave you wondering what he was talking about. He was never 'pushy' in anyway in fact he was the other way making sure WE were happy with the transaction. John was very quick with replies and was always at the end of the phone. Because we are not really 'techno bods' everything was done the old fashioned way through the post or even hand delivered.I only wish more people were like John. Thank you
I am so glad I contacted John Whyte to guide me through equity release. He made it a very straightforward process and ensured I had a good understanding of what I wanted to achieve and how to do it. Very professional and approachable and responsive. Thank you John I am very happy with the outcome. Highly recommend John.
Margaret Selby
2022-05-17
John is one of the most professional people that I have ever had the good fortune to meet. His attention to detail is outstanding and he always gives off his best. After being given some wrong advice by another company it took longer to sort out my business with John than it would the average person. This was not John's fault. However with Johns help and diligence in guiding me through what was an absolute quagmire I managed to achieve my goal and I have gained confidence in myself to sort out problems. Thank you John for all your hard work in what was a very difficult case.
John was extremely professional & helpful throughout the whole process It was a pleasure dealing with him. John made the whole process very simple. I would willingly recommend him to my friends for financial advice.
As a Chartered Financial Planner of 40 years, the knowledge, professionalism and gracious persistence John displayed in executing a legally trying equity release mortgage, was first class.
Very professional service with a complete knowledge of the various markets and availability of deals. Have already recommended with absolutely no qualms at all.
John guided us through the process every step of the way and made it stress free. He gave us invaluable insight to help us make an informed decision. John's knowledge in this field is second to none and we couldn't recommend John highly enough.
Talk to us today about equity release by calling 01903 890660 or by the form below.
Equity Release Sussex is a trading style of The Later Life Lending Network Limited, an Appointed Representative of The Right Mortgage Ltd, which is authorised and regulated by the Financial Conduct Authority (Ref – 649443). Registered in England and Wales no. 09832887. Registered address: 70 St. Johns Close, Knowle, Solihull, England, B93 0NH.
For Independent Equity Release advice we do not charge any upfront fees however,
a fee of up to 1% of the total cash facility arranged is payable (subject to a typical minimum charge of £1,295) on completion for our service in relation to lifetime mortgage contracts plus commission from the lender.
The exact amount will depend on the complexity and work involved in your case and will be confirmed by way of a formal fee agreement.
For Independent Mortgage Advice we charge a fee of up to 1% of your mortgage amount payable (subject to a typical minimum charge of £295 payable on application & £300 on completion (£595 in total) plus commission from lender. The exact amount will depend on the complexity and work involved on your case and will be confirmed by way of a formal fee agreement.
The information contained in this website is subject to UK regulatory regime and is therefore intended for consumers based in the UK