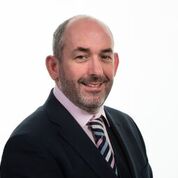 Hello, I'm John Whyte, Specialist Equity Release Broker covering London and the whole of the UK.
I'll help you choose an equity release plan that's right for you, leaving you to enjoy your retirement.
I've prepared a handy guide to answer some FAQs but welcome you contact me so I can answer your questions personally. To understand the features and risks of your own lifetime mortgage, please
ask for a personalised illustration.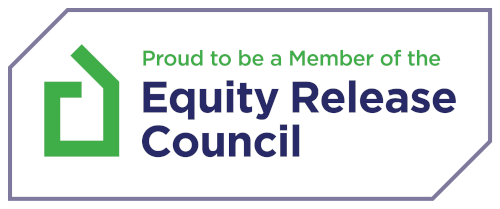 Why choose equity release?
Many homeowners who approach retirement age come to find that a large proportion of their wealth is tied up in their home, preventing them from making use of the money. Although downsizing is an option to release the funds, there's an alternative for those who would prefer to stay in their homes: equity release.
Property prices in London have seen healthy growth rates for many years, and the trend shows no signs of serious change. According to Rightmove, the UK's premier property website, average property prices in London hovered around £667,923, with Central London recording a record average price of £1,563,996. Zoopla puts these London neighbourhoods at the top of the list of average property prices: Keston (£1,117809), Richmond (£1,058501, Teddington (£844,977), Twickenham (£776,101) and Kingston (£767,386). House prices in London increased by 7% in 2020/2021. The London property market is clearly continuing to appreciate in value, which may make it an excellent time to consider the suitability of equity release.
Equity release plans allow you to access a portion of the cash tied up in your property. You can use the equity released for anything you like – a new car, home renovations, a holiday of a lifetime, cash gifts to family member etc. You can also choose to receive a series of lump sums over time to enable you to live a more comfortable retirement life.
Equity release is a major decision that will affect your finances or many years. That's why it is vital to obtain expert advice to decide whether going down this route is the right choice for your personal situation and, if so, which schemes are most suitable for you.
About John Whyte Equity Release
I am a mortgage and equity release specialist with over 22 years' experience providing independent advice to clients across London and the South East. Whether you are interested in learning more about lifetime mortgages, home reversions or later life mortgages, I can give you the expert advice you need to make the right decisions for you, your family, and your property.
I am an independent, regulated adviser with a specialty in equity release and later life mortgages. As I have no direct links to any particular mortgage provider you can always be sure you will be getting the best advice based on my up-to-date research and extensive experience of the market. I am a member of the Equity Release Council.
If you would like to learn more about the services I offer please get in touch today by calling 01903 890660 and I will be happy to offer my knowledge and expertise.
John did a terrific job in helping me to change from residential to buy-to-let mortgage. He listened to my wishes and acted promptly – all very professional and straight forward!
Highly recommended and I would use him again in the future!
John has been absolutely fantastic in helping us buy our first house. He is extremely helpful and works in a professional & friendly manner. During our time working together, we have been impressed by his work which has always been to a high standard: prompt, accurate, and full of clear and useful information. We have had a seamless journey with John, and would very much recommend him to prospective clients, and have already recommended him to our peers. Thanks John!
John was very professional throughout my process of equity release. I had interviews with other representatives and John surpassed them all. I would recommend John to anyone who mentions equity release to me. Thank you John very much.
From a very satisfied customer
John was a really nice guy. He explained everything clearly which made our decision to go for the equity release very easy even though he did have to go through the process twice, because the first lender turned us down.
John was very approachable from the very first time we spoke and he continued to be extremely professional and very reliable. We were so happy to have had John assist us with the equity release. WE genuinely highly recommend him. Thank you John.
Is equity release right for you?
More and more homeowners in London over the age of 55 are finding that much of their cash is tied up in their property. London property prices have risen exponentially since the 1990s meaning that many London homeowners stand to benefit considerably when they eventually sell their home. But what can London homeowners do to access capital if they don't want to move house? Equity release can be a useful way of accessing money tied up in your property, either as a lump sum, in a series of payments, or as a combination of both.
If you already have an equity release plan that would benefit from review, I can also help you with that. You may be unaware, but some older plans aren't benefitting from the lower interest rates since those policies were taken out and many from the likes of Mortgage Express (now UKAR), Northern Rock (now Papilio UK / Phoenix Group), Portman (now Nationwide), New Life (now L&G) also have no early redemption charge.
Equity release schemes can usually be used for any purpose from funding home renovations and improvements to gifting family members and funding leisure and lifestyle costs. There are various schemes available so it is important to take expert advice before making any commitments to equity release.
How does equity release work?
In general, equity release comes in the form of a lifetime mortgage. This is a long-term loan that is secured against your property and has rolled-up interest which is only re-paid when you die or move into long-term care. At this point, your home will be sold and the money will be used to pay off the loan amount and accrued interest. The specifics can vary depending on the product or scheme that the lender offers.
Equity release is a very highly regulated financial product. It has a number of safeguards in place to ensure that it is as safe as possible for customers. We are members of the Equity Release Council, and we adhere to their rules and guidance. This body is highly professional and makes sure that its members act with transparency and integrity.
How much could you release?
Mr & Mrs B from Sussex
Aged 70 & 74. Property Value £165,000. An initial release of £26,400 for debt consolidation, minor home improvements, holidays for the year ahead and Birthday/Christmas spending on their family. Further (annual) sums have since been drawn to continue provision for the annual costs of holidays, birthdays and Christmas presents for their every growing family.
Mr & Mrs P from Hampshire
Aged 67 & 65, Property Value £300,000 outstanding mortgage of £56,000 with a term due to expiry, Other debts of £17,000, Total Monthly Cost of £540. Total Release of £74,500 to repay in full all debts and initial set up costs, interest to be serviced as equivalent monthly cost is lower at circa £400pm and capital ultimately repaid on death from the estate.
Mr & Mrs S from Guildford
Recently retired Mr & Mrs S had means of 'paying' interest and possibly even mortgage loan capital but they found that 'normal' mortgage lending was restricted. To fund renovations on their new property, the couple opted for a small £30,000 release, made on a value of approximately £330,000. They are now looking to release further funds to indulge their 'bucket list'!
If you would like to know more about equity release in London, or you are currently gathering information please get in contact. Fill in the form and I will get back to you.
I don't charge any up-front fees and meetings are free without any obligation. In our first meeting I will introduce myself, find out more about your circumstances, give you more information about what equity release is and whether or not it is suitable for you.
Call now on 01903 890660 or complete the enquiry form to start exploring your options.
Very professional and pleasant to deal with. John took great care to make sure we got the best deal and even nudged our solicitor along to ensure we didn't miss our deadline before the rate went up. Highly recommended.
Throughout a number of financial arrangements, John has taken us through the minefield of the necessary steps with clear guidance and aplomb. We do recommend his professionalism very highly.
Richard Procter
2022-07-05
From the very first meeting I knew that John would be on my team. He is thoroughly professional but with a light and approachable touch. I would recommend this man highly for his knowledge and expertise. He found us a lifetime mortgage deal when others had turned us away. I've already recommended him to my sister. Thank you, John, for all your hard work.
Lorraine Sharp
2022-06-08
I can highly recommend John Whyte 100% .... He is patient, explains in full if you don't understand he will make it simpler to understand. He will NOT leave you wondering what he was talking about. He was never 'pushy' in anyway in fact he was the other way making sure WE were happy with the transaction. John was very quick with replies and was always at the end of the phone. Because we are not really 'techno bods' everything was done the old fashioned way through the post or even hand delivered.I only wish more people were like John. Thank you
I am so glad I contacted John Whyte to guide me through equity release. He made it a very straightforward process and ensured I had a good understanding of what I wanted to achieve and how to do it. Very professional and approachable and responsive. Thank you John I am very happy with the outcome. Highly recommend John.
Margaret Selby
2022-05-17
John is one of the most professional people that I have ever had the good fortune to meet. His attention to detail is outstanding and he always gives off his best. After being given some wrong advice by another company it took longer to sort out my business with John than it would the average person. This was not John's fault. However with Johns help and diligence in guiding me through what was an absolute quagmire I managed to achieve my goal and I have gained confidence in myself to sort out problems. Thank you John for all your hard work in what was a very difficult case.
John was extremely professional & helpful throughout the whole process It was a pleasure dealing with him. John made the whole process very simple. I would willingly recommend him to my friends for financial advice.
As a Chartered Financial Planner of 40 years, the knowledge, professionalism and gracious persistence John displayed in executing a legally trying equity release mortgage, was first class.
Very professional service with a complete knowledge of the various markets and availability of deals. Have already recommended with absolutely no qualms at all.
John guided us through the process every step of the way and made it stress free. He gave us invaluable insight to help us make an informed decision. John's knowledge in this field is second to none and we couldn't recommend John highly enough.
Talk to us today about equity release by calling 01903 890660 or by the form below.
Equity Release Sussex is a trading style of The Later Life Lending Network Limited, an Appointed Representative of The Right Mortgage Ltd, which is authorised and regulated by the Financial Conduct Authority (Ref – 649443). Registered in England and Wales no. 09832887. Registered address: 70 St. Johns Close, Knowle, Solihull, England, B93 0NH.
For Independent Equity Release advice we do not charge any upfront fees however,
a fee of up to 1% of the total cash facility arranged is payable (subject to a typical minimum charge of £1,295) on completion for our service in relation to lifetime mortgage contracts plus commission from the lender.
The exact amount will depend on the complexity and work involved in your case and will be confirmed by way of a formal fee agreement.
For Independent Mortgage Advice we charge a fee of up to 1% of your mortgage amount payable (subject to a typical minimum charge of £295 payable on application & £300 on completion (£595 in total) plus commission from lender. The exact amount will depend on the complexity and work involved on your case and will be confirmed by way of a formal fee agreement.
The information contained in this website is subject to UK regulatory regime and is therefore intended for consumers based in the UK