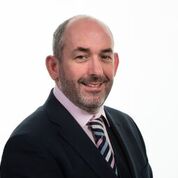 Hello, I'm John Whyte, Specialist Equity Release Broker in Sussex covering the whole of the UK.
I'll help you choose an equity release plan that's right for you, leaving you to enjoy your retirement.
I've prepared a handy guide to answer some FAQs but welcome you contact me so I can answer your questions personally. To understand the features and risks of your own lifetime mortgage, please
ask for a personalised illustration.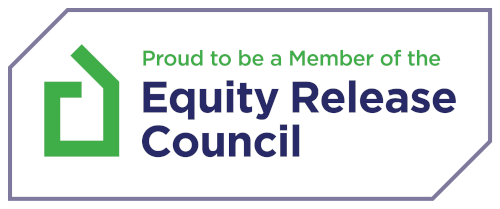 Is equity release right for you?
As people start enjoying their retirement, many realise that the bulk of their wealth is tied up in the value of their home, preventing them from spending it or using it to invest elsewhere. Equity release is a way of unlocking that money, either in a lump sum or small instalments, to fund your purchases and lifestyle without leaving your home.
Equity release is a long-term financial decision that will have an impact on the value of your home when the time comes to sell, or if you pass away. It's important to talk with your friends and family and seek professional, impartial advice before committing to a scheme.
Working together, we can discuss your personal circumstances, carry out some formal fact-finding and establish if there is something in particular that you are hoping equity release will help you with. For some people, they want to access some of their home's value to fund a new car or a holiday, while others simply want to boost their monthly income after retirement. This will help me to research the schemes that are available to make some specific recommendations about which might be the best option for you.
Only once you are completely happy will we complete an equity release application.
Re equity release . John Whyte is a professional in his field , guiding you through all the process, making sure it's right for you. Highly recommended.
It was so nice to be able to deal with someone direct who, let me assure you, has his clients best interests at heart. My equity release had a few delays because of COVID but John was always checking and getting back to me to try to hurry things along. I would and have recommended him to others as equity release can be a tricky field to navigate but John made it all so clear and easy to understand.
John was recommended to us for his specialised knowledge in the Equity Release field by another professional. We are so glad we followed that advice. Throughout our house purchasing process he was helpful, informative and always friendly. Complications arose on the house seller's side causing the conveyancing process to become prolonged. However, John not only remained patient and guided us through the stages for securing our loan but he was also proactive in communicating with our solicitor to minimise delays. It was largely due to his perseverance that the the deal was completed successfully. We cannot thank you enough, John, and will happily recommend you to anyone seeking ER advice.
Professional service throughout, excellent support, patience and guidance during the whole process. Advice given was honest, open and easy to understand. We would highly recommend John to anyone – moving is a stressful business, but with the service that John offers it is so much easier!
John originally arranged an Equity Release for my wife and myself a few years ago and handled everything in a quick and efficient manner, and now after 55 years of marriage and sadly living alone, I decided to take as much equity as possible out of my house.
Taking out a second equity mortgage seemed to throw up every possible hurdle imaginable. John, completely unperturbed, ploughed on in his inimitable and determined manner, finally locating a suitable provider and monitoring the progress of the solicitor he very knowledgeably recommended.
To sum up, John has been the ultimate professional and did absolutely everything to ensure the success of the transaction.
Thankyou John.
John was extremely thorough in helping us choose an Equity Release plan that suited us both. He was very knowledgeable on the current market and able to get us the what we wanted. He always responded very quickly to any queries we had.
John was amazing every step of the way he helped my parents through the process of equity release and made it as stress free as possible, i can not recommend him enough and am grateful for his help in making my parents lives that much easier.
Thank you
From the off, John was friendly, professional, responsive and patient. He took the time to explain each step of the process with absolute clarity. Excellent service from start to finish – I highly recommend John.
Thanks John for a professional service,good value for money,amazing patience ,and quick response.Nothing was too much trouble,and your help was invaluable.
John Whyte Equity Release
I have been providing specialist, independent advice about equity release to clients for many years. Based in Worthing, I work throughout Sussex, from Chichester to Brighton, Hove and Eastbourne. Whether you are simply gathering more information about securing finance in later life or are ready to look at possible equity release plans for your home, I would be happy to sit down and help you understand your options.
I offer free, no obligation phone consultations to answer any initial questions you may have. Once you're sure that you are interested in pursuing equity release further, we can arrange a meeting at our office in Worthing to find a plan that is tailored to your personal circumstances. Alternatively, I frequently travel all over the county to meet clients at their homes if that is more convenient for them and their family. For more details, simply call me on 01903 890660. I look forward to hearing from you.
How much could you release?
Mr & Mrs B from Sussex
Aged 70 & 74. Property Value £165,000. An initial release of £26,400 for debt consolidation, minor home improvements, holidays for the year ahead and Birthday/Christmas spending on their family. Further (annual) sums have since been drawn to continue provision for the annual costs of holidays, birthdays and Christmas presents for their every growing family.
Mr & Mrs P from Hampshire
Aged 67 & 65, Property Value £300,000 outstanding mortgage of £56,000 with a term due to expiry, Other debts of £17,000, Total Monthly Cost of £540. Total Release of £74,500 to repay in full all debts and initial set up costs, interest to be serviced as equivalent monthly cost is lower at circa £400pm and capital ultimately repaid on death from the estate.
Mr & Mrs S from Guildford
Recently retired Mr & Mrs S had means of 'paying' interest and possibly even mortgage loan capital but they found that 'normal' mortgage lending was restricted. To fund renovations on their new property, the couple opted for a small £30,000 release, made on a value of approximately £330,000. They are now looking to release further funds to indulge their 'bucket list'!
Talk to us today about equity release by calling 01903 890660 or by the form below.
Equity Release Sussex is a trading style of TRM Financial Ltd (FCA Ref 725622), an Appointed Representative of The Right Mortgage Ltd, which is authorised and regulated by the Financial Conduct Authority (649443). Registered in England and Wales no. 09832887. Registered Address: 70 St. Johns Close, Knowle, Solihull,
England, B93 0NH
For Independent Equity Release advice we do not charge any upfront fees however,
a fee of up to 1% of the total cash facility arranged is payable (subject to a typical minimum charge of £1,295) on completion for our service in relation to lifetime mortgage contracts plus commission from the lender. The exact amount will depend
The exact amount will depend on the complexity and work involved in your case and will be confirmed by way of a formal fee agreement.
For Independent Mortgage Advice we charge a fee of up to 1% of your mortgage amount payable (subject to a typical minimum charge of £295 payable on application & £300 on completion (£595 in total) plus commission from lender. The exact amount will depend on the complexity and work involved on your case and will be confirmed by way of a formal fee agreement.
To understand the features and risks, ask for a personalised illustration. Think carefully before securing other debts against your home.