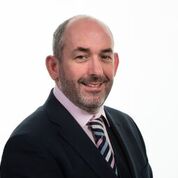 Hello, I'm John Whyte, Specialist Equity Release Broker in Sussex covering the whole of the UK.
I'll help you choose an equity release plan that's right for you, leaving you to enjoy your retirement.
I've prepared a handy guide to answer some FAQs but welcome you contact me so I can answer your questions personally. To understand the features and risks of your own lifetime mortgage, please
ask for a personalised illustration.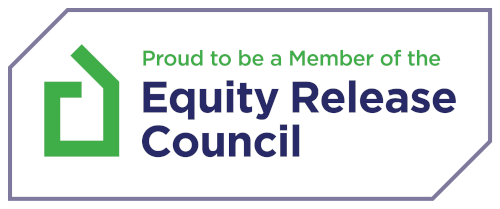 Is equity release right for you?
As people start enjoying their retirement, many realise that the bulk of their wealth is tied up in the value of their home, preventing them from spending it or using it to invest elsewhere. Equity release is a way of unlocking that money, either in a lump sum or small instalments, to fund your purchases and lifestyle without leaving your home.
Equity release is a long-term financial decision that will have an impact on the value of your home when the time comes to sell, or if you pass away. It's important to talk with your friends and family and seek professional, impartial advice before committing to a scheme.
Working together, we can discuss your personal circumstances, carry out some formal fact-finding and establish if there is something in particular that you are hoping equity release will help you with. For some people, they want to access some of their home's value to fund a new car or a holiday, while others simply want to boost their monthly income after retirement. This will help me to research the schemes that are available to make some specific recommendations about which might be the best option for you.
Only once you are completely happy will we complete an equity release application.
I have recently had dealing with John Whyte regarding Equity Release. John to me through the whole process explaining everything in detail and answering my questions. There were a few hiccups along the way, but John dealt with these in a very professional way and kept me informed. John went above and beyond and I have no hesitation in highly recommending John Whyte.
With John's help over a two year period we have managed (finally!) to complete a long term plan to raise a lifetime mortgage secured against our "downsize" home. There were difficulties to circumvent. The property was a new build apartment which we had committed to purchase at the "hole in the ground" stage of a large apartment development. Although that matter had been dismissed as "no problem at all" by other advisers this did turn out to be a real problem in practice – a problem which was further compounded by long delays in the build programme due to pandemic effects on materials and labour availability.
Eventually we had to raise the cash to complete the purchase of the property by liquidating our income generating savings – but we then found, even as 100% owners, that we were still getting multiple rejections from Lifetime Mortgage providers (all of them – as it turned out!). It was John who discovered the cause of these setbacks – a combination of an obscure effect of unintended implications in the drafting of the 1988 Housing Act and the proposed level of ground rent defined in the lease of our downsize property. (This problem should have been discovered by our solicitor before we signed the contract of course – but it was not)
Using his effective relationship with lifetime mortgage providers John managed to persuade a provider to amend their standard lending terms to allow our application to proceed – which I understand is virtually unheard of.
With John's help we have now completed the final stage of our "later life" financial plan – a lifetime mortgage secured against our "downsize and forever" new home. This has released the cash we had raised to complete the purchase and income streams can therefore now be restored. And we can get on with enjoying the rest of our lives.
If you are considering taking out a lifetime mortgage and seeking an independent adviser with a wide knowledge of the market and with a dedicated application to your requirements (even if these might turn out to be not as straightforward as was expected – as was our case) we would have no hesitation whatsoever in recommending John as an excellent choice.
We approached a Lifetime Mortgage with a lot of uncertainty, having spent some time looking up reports and analyses, pros and cons and all manner of comment pieces. It seemed a very daunting process.
Finally we contacted John Whyte and we could not have made a better choice.
He talked us through all the legalise and jargon, pointed out all the plusses and minuses and at the same time made sure that he understood exactly our situation and reasons for the mortgage.
There was no hard sell. On the contrary, he encouraged us to look at all the options and made sure we understood them.
He was at all times clear, friendly and helpful.
Thank you John for guiding us successfully through a process which we had initially approached with such trepidation.
We would be happy to recommend his services to anyone considering a lifetime mortgage.
I would like to thank John Whyte for the very thorough, brilliant and professional service he carried out for us. I was kept well informed all the way through the process and any problems were sorted out without delay. I would not hesitate to recommend John to family and friends.
Thank goodness we had John Whyte as our broker. Our recent experience with getting Equity Release would have been a nightmare had it not been for John's dogged persistence. I would give him 5 stars any day. Thank you John
John was thoroughly professional throughout the process which went very smoothly and very quickly. John supported us throughout and gave great advice and information as we progressed the application. At all times John communicated clearly, promptly and when necessary chased the other parties involved. We would highly recommend John if you are considering equity release.
We were considering Equity release. John made the whole process completely painless, guiding us through all the options available leading to a satisfactory conclusion, Would not hesitate recommending.
Really amazing service.
After being messed about by another mortgage broker for 4 months John got us an offer in under 3 weeks.
John is an extremely knowledgeable broker and immediately inspired confidence.
I have already recommended John to a friend and a relation.
This is the second time I have used John to help me with my mortgage and he has been truly phenomenal. My situation was a little complicated but every step of the way John was amazing in assisting me and making my life so much easier. Cannot recommend him more.!
John Whyte Equity Release
I have been providing specialist, independent advice about equity release to clients for many years. Based in Worthing, I work throughout Sussex, from Chichester to Brighton, Hove and Eastbourne. Whether you are simply gathering more information about securing finance in later life or are ready to look at possible equity release plans for your home, I would be happy to sit down and help you understand your options.
I offer free, no obligation phone consultations to answer any initial questions you may have. Once you're sure that you are interested in pursuing equity release further, we can arrange a meeting at our office in Worthing to find a plan that is tailored to your personal circumstances. Alternatively, I frequently travel all over the county to meet clients at their homes if that is more convenient for them and their family. For more details, simply call me on 01903 890660. I look forward to hearing from you.
How much could you release?
Mr & Mrs B from Sussex
Aged 70 & 74. Property Value £165,000. An initial release of £26,400 for debt consolidation, minor home improvements, holidays for the year ahead and Birthday/Christmas spending on their family. Further (annual) sums have since been drawn to continue provision for the annual costs of holidays, birthdays and Christmas presents for their every growing family.
Mr & Mrs P from Hampshire
Aged 67 & 65, Property Value £300,000 outstanding mortgage of £56,000 with a term due to expiry, Other debts of £17,000, Total Monthly Cost of £540. Total Release of £74,500 to repay in full all debts and initial set up costs, interest to be serviced as equivalent monthly cost is lower at circa £400pm and capital ultimately repaid on death from the estate.
Mr & Mrs S from Guildford
Recently retired Mr & Mrs S had means of 'paying' interest and possibly even mortgage loan capital but they found that 'normal' mortgage lending was restricted. To fund renovations on their new property, the couple opted for a small £30,000 release, made on a value of approximately £330,000. They are now looking to release further funds to indulge their 'bucket list'!
Talk to us today about equity release by calling 01903 890660 or by the form below.
Equity Release Sussex is a trading style of TRM Financial Ltd (FCA Ref 725622), an Appointed Representative of The Right Mortgage Ltd, which is authorised and regulated by the Financial Conduct Authority (649443). Registered in England and Wales no. 09832887. Registered Address: 70 St. Johns Close, Knowle, Solihull,
England, B93 0NH
For Independent Equity Release advice we do not charge any upfront fees however,
a fee of up to 1% of the total cash facility arranged is payable (subject to a typical minimum charge of £1,295) on completion for our service in relation to lifetime mortgage contracts plus commission from the lender.
The exact amount will depend on the complexity and work involved in your case and will be confirmed by way of a formal fee agreement.
For Independent Mortgage Advice we charge a fee of up to 1% of your mortgage amount payable (subject to a typical minimum charge of £295 payable on application & £300 on completion (£595 in total) plus commission from lender. The exact amount will depend on the complexity and work involved on your case and will be confirmed by way of a formal fee agreement.
To understand the features and risks, ask for a personalised illustration. Think carefully before securing other debts against your home.