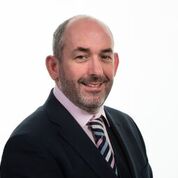 Hello, I'm John Whyte, Specialist Equity Release Broker covering Brighton & Hove and the whole of the UK.
I'll help you choose an equity release plan that's right for you, leaving you to enjoy your retirement.
I've prepared a handy guide to answer some FAQs but welcome you contact me so I can answer your questions personally. To understand the features and risks of your own lifetime mortgage, please
ask for a personalised illustration.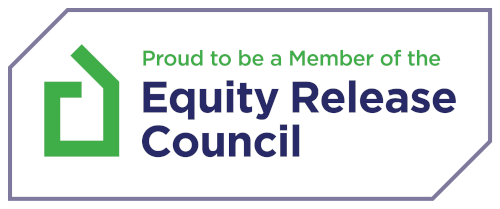 Is equity release right for you?
Do you own your home in Brighton & Hove and would love to access the equity tied up in the property without having to move out? For those who are 'asset rich but cash poor', equity release offers a way of tapping into the value of your home.
This situation is particularly relevant for homeowners who are nearing or have reached retirement. Equity release, either through a lump sum or a series of payments, is a popular financial vehicle to make life more comfortable in one's autumn years.
The funds made available through equity release can be used for any purpose. Whether you are planning the holiday of a lifetime or major home improvements, want to provide for your grandchildren's education or boost your own retirement income, the choice is yours.
With so many different equity release schemes and providers on the market, it is important to do your homework so that you can find an equity release plan that is perfect for your individual situation. This is where Sussex based Equity Release Specialist John Whyte can provide valuable advice and guidance. Simply send an enquiry using the form on this page and I will get back to you promptly with an estimate of how much money you may be able to release from your home.
John was extremely professional & helpful throughout the whole process
It was a pleasure dealing with him. John made the whole process very simple. I would willingly recommend him to my friends for financial advice.
I would publicly like to THANK John for his tough persistence and tenacity in seeing the job of an equity release on my property through. It would not have happened without him. For a number of times I was close to giving up, no longer have the energy or powers of concentration to be dealing with the legalistic minutiae or sheer incompetence of a number of the parties involved. However his polite probing, discreet phone calls, checking that all the i's were dotted and t's crossed kept the applecart moving and a successful completion. Undoubtedly a good person to have in your team.
We approached a Lifetime Mortgage with a lot of uncertainty, having spent some time looking up reports and analyses, pros and cons and all manner of comment pieces. It seemed a very daunting process.
Finally we contacted John Whyte and we could not have made a better choice.
He talked us through all the legalise and jargon, pointed out all the plusses and minuses and at the same time made sure that he understood exactly our situation and reasons for the mortgage.
There was no hard sell. On the contrary, he encouraged us to look at all the options and made sure we understood them.
He was at all times clear, friendly and helpful.
Thank you John for guiding us successfully through a process which we had initially approached with such trepidation.
We would be happy to recommend his services to anyone considering a lifetime mortgage.
I cannot recommend John Whyte highly enough. I am a 78 year old widow living alone and needing extra money for essential home repairs, etc. John patiently and professionally explained everything about equity release to me and answered every question that I asked.
Everything went through smoothly, every step explained along the way and, when there were slight delays, John stepped in and dealt with them speedily.
Look no further if you are thinking of equity release.
John was thoroughly professional throughout the process which went very smoothly and very quickly. John supported us throughout and gave great advice and information as we progressed the application. At all times John communicated clearly, promptly and when necessary chased the other parties involved. We would highly recommend John if you are considering equity release.
John was amazing every step of the way he helped my parents through the process of equity release and made it as stress free as possible, i can not recommend him enough and am grateful for his help in making my parents lives that much easier.
Thank you
John has been a great help to us, providing a excellent service for our
Remortgage, . I would highly recommend John he is always there for any help and always great advice. Iits been a pleasure doing business with you again .
Thank you John
I found John through my financial advisor, and am very glad I did.
He has been more than helpful, answering my son's queries as well as my own. There were a few difficulties as my flat is part of the freehold of the building, but John steered me through and I now have the equity release that he recommended. Thank you John.
John has helped me before and is so efficient I rely on him , not only to tell me when my mortgages are needing to be renewed, but also in finding me the best deals. Thank you
Who is eligible for equity release?
Eligibility criteria for equity release are very straightforward. You must be a homeowner with a conventional property located in the UK. Your home must be worth at least £70,000 with little or no mortgage left to pay. You (or the youngest homeowner for joint ownership) must be at least 55 years old to qualify.
How much money could you borrow through equity release?
There are a range of factors affecting the amount of money you are able to release from your home. Clearly, the value of your property is of paramount importance, including any outstanding mortgage that must be repaid first. Other factors to be taken into account include your age, health, medical history, lifestyle and more. The older you or your partner are, the more you may be able to borrow.
About John Whyte, Equity Release Specialist
I am an independent financial planning specialist for mortgages and equity release, covering Brighton & Hove and along the South Coast. I have more than 20 years' experience in financial services and am a member of the Equity Release Council. Whether you are looking for equity release, a lifetime mortgage or a later life mortgage, I would be happy to assist you in finding the best solution for your current and future financial wellbeing.
How much could you release?
Mr & Mrs B from Sussex
Aged 70 & 74. Property Value £165,000. An initial release of £26,400 for debt consolidation, minor home improvements, holidays for the year ahead and Birthday/Christmas spending on their family. Further (annual) sums have since been drawn to continue provision for the annual costs of holidays, birthdays and Christmas presents for their every growing family.
Mr & Mrs P from Hampshire
Aged 67 & 65, Property Value £300,000 outstanding mortgage of £56,000 with a term due to expiry, Other debts of £17,000, Total Monthly Cost of £540. Total Release of £74,500 to repay in full all debts and initial set up costs, interest to be serviced as equivalent monthly cost is lower at circa £400pm and capital ultimately repaid on death from the estate.
Mr & Mrs S from Guildford
Recently retired Mr & Mrs S had means of 'paying' interest and possibly even mortgage loan capital but they found that 'normal' mortgage lending was restricted. To fund renovations on their new property, the couple opted for a small £30,000 release, made on a value of approximately £330,000. They are now looking to release further funds to indulge their 'bucket list'!
To find out more about equity release mortgages and later life mortgages in Brighton & Hove, please get in touch on 01903 890 660 to arrange an initial consultation. You are very welcome to visit our office in Worthing or we can make an appointment for a home visit if you prefer. Rest assured that our first consultation is always free of charge and without obligation. We look forward to hearing from you.
Talk to us today about equity release by calling 01903 890660 or by the form below.
Equity Release Sussex is a trading style of The Later Life Lending Network Limited, an Appointed Representative of The Right Mortgage Ltd, which is authorised and regulated by the Financial Conduct Authority (Ref – 649443). Registered in England and Wales no. 09832887. Registered address: 70 St. Johns Close, Knowle, Solihull, England, B93 0NH.
For Independent Equity Release advice we do not charge any upfront fees however,
a fee of up to 1% of the total cash facility arranged is payable (subject to a typical minimum charge of £1,295) on completion for our service in relation to lifetime mortgage contracts plus commission from the lender.
The exact amount will depend on the complexity and work involved in your case and will be confirmed by way of a formal fee agreement.
For Independent Mortgage Advice we charge a fee of up to 1% of your mortgage amount payable (subject to a typical minimum charge of £295 payable on application & £300 on completion (£595 in total) plus commission from lender. The exact amount will depend on the complexity and work involved on your case and will be confirmed by way of a formal fee agreement.
To understand the features and risks, ask for a personalised illustration. Think carefully before securing other debts against your home.
The information contained in this website is subject to UK regulatory regime and is therefore intended for consumers based in the UK